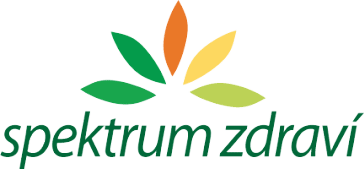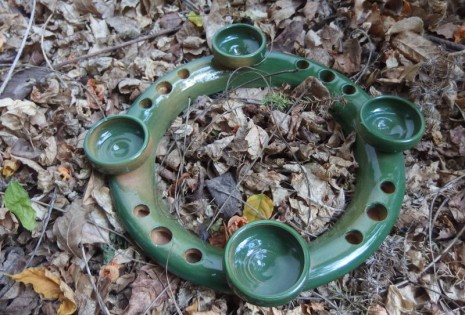 Výroba keramického adventního věnce
Keramické řemeslo a advent
Keramika přichází k adventu hned z několika stran. Asi nejznámější kousek hrnčířského řemesla, co by se dal o adventních svátcích zpozorovat, je adventní věnec. Jedná se spíše o adventní svícen. Podob adventního svícnu bychom našli asi spousty. Pojítkem jsou 4 svíčky, které symbolizují právě ono adventní období. Symbolika je vůbec obecně vzato velmi oblíbené téma pro keramiku. Tedy nejen pro keramiku, ale pro výtvarné pojetí mnohých objektů obecně.
Keramika je velmi vhodný materiál. Je velmi trvanlivý, přírodní, tvárný… V našich končinách "ten pravý" adventní svícen je ale pouze kruhový, symbolizující mimo jiné i uzavřený cyklus. Adventní věnec je svým typickým tvarem vhodný k tvorbě na hrnčířském kruhu.
Pomineme-li veškeré liturgické principy, tak je kolem tohoto předvánočního období stále seskupena spousta tradic. A to velmi zajímavých. I podle nich by se dalo vymyslet přehršle způsobů, jak takový svícen ztvárnit. 
Symbolika čtyř svíček na adventním věnci
Za zmínku zajisté stojí rozmístění svíček do čtyř stran. Těžko s jistotou určit, odkud tento zvyk pochází. Zdali od pohanů, Keltů či jiných etnik. Dokonce i tato symbolika lze vysvětlit více způsoby. Ať už máme na mysli čtyři světové strany, nebo čtyři neděle před Štědrým dnem. Svíček se umísťovalo i více a zapalovaly se postupně. Rozlišovaly se barvami a dokonce měly i svá jména. 
Jednou z teorií, odkud pochází tradice zapalování svíček v době předvánoční (adventní), je židovská tradice svátku světel, zvaná Chanuka. Tradice je starší 2000 let. 
Tradice se udržují stále, ale někdy jsou postupem času pozměňovány. Dokonce mnozí ctí tradice, aniž by znali jejich prapůvod nebo poslání. Takže se dnes už mnohem méně setkáváme se svícny zavěšenými, jako s věnci symbolizujícími vítězství. Dokonce i počet svíček se většinou ustálil na čtyřech kusech. Adventní svícen se v současné době povětšinou klade na stůl. 
Adventní svícen 
Dosti často už se adventní svícen nezdobí ani slámou, ani zelenými živými větvičkami. Možná z důvodů, že nepotřebujeme oslavovat život, nebo se už nebojíme duchů. Každopádně se skoro všichni rádi podíváme do plamínků a posedíme v místnostech provoněných kořením a probarvených živým mihotavým světýlkem plamene lampy či svíce. A jedno jaké barvy bude ono světelné zařízení. Bohužel se v dnešní době dost často setkáváme s LED a jinými elektrickými náhražkami živého světla. Ty ale živý plamen nahradit nemohou. Dokonce ani argument bezpečnosti není na místě. Například keramická olejová závěsná lampa má duši a je naprosto bezpečná. 
Je potřeba mít stále na paměti, že jde o chvíle pohody, klidu a uvolnění. A tak zajisté i příprava zaslouží trochu naší invence. Vždyť právě ta cesta je mnohem důležitější, než jen splnění nějakého stigmata. 
Výroba keramického adventního věnce. 
Keramický adventní svícen je jedním z nejbezpečnějších. Tedy aspoň co se požární odolnosti týče. Kvalitní hrnčířský výtvor je i voděodolný. To sice na jedné straně umožní docela dlouhodobou zelenou dekoraci, ale na straně druhé je nebezpečí, že až dekorace seschne, může snadněji vzplanout. 
Základem kruhového svícnu je na hrnčířském kruhu vytočeno "mezikruží". Tomu se ztenčí stěny na požadovanou sílu a pak se propojí. Takovým uzavřením vznikne dutá nekonečná trubka. Ta tvoří vhodný základ svícnu. Existuje mnoho nápadů, jak takový základ dotvořit. Lze pouze promáčknout 4 dolíky, a je hotovo. Pokud nám nestačí takto futuristické pojetí, můžeme pokračovat. 
"Trubku", obruč a skruž bychom měli začistit. Následně můžeme opatřit nožičkami. Ty mohou zamezit "pocení", takže svícen i pokud bude naplněn vodou, bude dýchat. Nebezpečí hrozí především u keramiky měkké. Tedy keramiky s nízko páleným střepem. 
Dalším krokem při tvorbě svícnu může být připevnění kalíšků pod svíčky. Lze je přilepit napevno, nebo osadit zámkem a vkládat libovolně na různá místa po obvodu kruhu. Kalíšky je nejsnazší opět vytočit na hrnčířském kruhu. 
Následující operací může být perforování keramické trubky. Otvory v těle nádoby slouží k více účelům. Jednak mají efekt dekorační, a také se do nich aranžuje doplňková dekorace. Některé otvory se užívají pro naplnění trubky vodou. Lze využít i otvory pro osazení svíček. Dokonce tak lze nahradit i výše zmiňované kalíšky. Možnosti jsou omezeny pouze fantazií. 
Veškerou práci je potřeba řemeslně dodělat. Takže po zavadnutí keramické hmoty je potřeba veškeré detaily našeho výtvoru pečlivě začistit. Způsob konečného výrazu je velmi odvislý od každého jednotlivého kroku. Opravdové řemeslo nechá vyniknout každé operaci. Veškeré tvůrčí úkony se na konečném výsledku projeví. 
Po začištění necháme opatrně schnout. Následující operací bývá zpravidla přežah - výpal na nižší teplotu. Potom výrobek naglazujeme. 
Glazura se jeví jako nejvhodnější povrchová úprava pro adventní svícen. Kromě estetických vlastností jsou tu vítány i ty praktické. V nádobě je voda. Také na ni může kapat vosk. Takže je potřeba ji čas od času vyčistit. K tomu je vždy lepší hladký povrch. Ten nabízí mnohé keramické glazury. Avšak pokud má nádoba sloužit jako základ například rostlinné dekoraci, je vhodné užít citlivé umírněnosti. 
Vyvrcholením celého snažení je druhý výpal v keramické peci. Tentokráte ostrý, na vysokou teplotu. 
Tomáš Macek