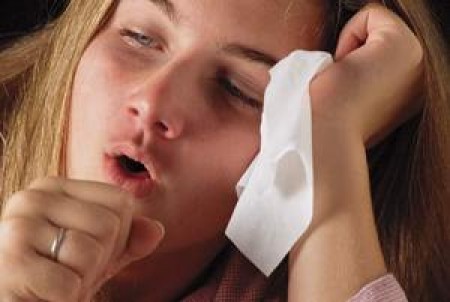 Možná nevíte, že kašel není sám o sobě nemoc, ale pouze projev obrany našeho organismu, který se v pudu sebezáchovy snaží udržet naše dýchací cesty volné. To ovšem nemění nic na tom, že kašel je nepříjemný a obtěžující a je třeba začít s jeho léčbou včas. Pokud totiž léčbu kašle podceníme, může se zánět dostat do hrtanu a dále do průdušek a průdušnic, kdy pak hrozí zánět průdušek nebo dokonce plic.
Co kašel způsobuje
Kašel způsobují ty stejné bakterie či viry, které stojí za vznikem nachlazení, chřipky či zánětem průdušek. Kašel však může být i reakcí na cokoli cizího a nepatřičného, co proniklo do dýchacích cest. Pokud například žijete ve městě, kde je dost smogu, je dost pravděpodobné, že ráno vykašláváte hleny. Tělo se totiž kašlem snaží zbavit všeho, co mu v dýchacích cestách vadí. Pokud kašel provází hleny, jedná se o kašel vlhký nebo také produktivní. Když je kašel dráždivý a neproduktivní, připomínající dušení, jedná se o kašel suchý. Při něm se tvoří velmi málo hlenu. 
Suchý a dráždivý kašel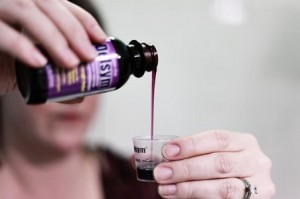 Nejdříve je nutné rozlišit, jaký typ kašle nás trápí. Zda suchý nebo vlhký. Podle toho se určí odpovídající léčba. Suchý kašel je lepší vhodným lékem potlačit. Přípravky na potlačení suchého kašle se nazývají antitusika. Dokáží utlumit reflex dráždivého a vyčerpávajícího kašlání, které je vyvolané podrážděním. Je ale třeba přečíst si pozorně složení přípravků. Některé mohou obsahovat kodein, který tlumí dechové centrum a je při dlouhodobém podávání návykový. Je lepší dát přednost kapkám bez kodeinu.
Vlhký kašel
Pokud vás trápí vlhký kašel, zvolte léky, které se nazývají expektorancia. Vybírejte přípravek, který toho umí nejvíce. Měl by vyvolávat zvýšenou tvorbu hlenu a po zředění usnadňovat odkašlávání. Je dobré, když přípravek umí podpořit pohyb řasinek, čímž se čistí dýchací cesty a zvyšuje se odolnost proti infekci.
Léčba kašle éterickými oleji
Úlevu od kašle vám přinesou také některé éterické oleje. Můžete je inhalovat nebo je smíchat s rostlinným olejem a použít jako zábal či mazání na krk v poměru 15 ml olivového oleje a 2 kapky éterického oleje. Éterický olej si můžeme také přidat do koupelenebo nakapat na kapesník a inhalovat na sucho. Na kašel jsou vhodné tyto esenciální oleje: eukalyptus, tymián, levandule, myrta, šalvěj, cypřiš, kadidlo, meduňka, hořký pomeranč, máta, tea tree.

Domácí recepty na léčbu kašle
Osvědčeným babským receptem, jehož účinnost jej již i vědecky potvrzena, je šťáva z černé ředkve či ředkviček. Ředkev nakrájejte na kolečka, polijte kolečka medem a zase je seskládejte dohromady. Připevněte je k sobě gumičkou. Ředkev pustí šťávu, která je díky medu sladká. Užívejte 1 lžičku šťávy 3 x denně po jídle. Z ředkvičky šťávu připravíte tak, že ji vydlabete a naplníte medem, po 3 hodinách ji postavíte dnem vzhůru do misky a po dalších 3 hodinách sesbíráte šťávu, která vytekla a tu užívejte po jídle. Můžete také zkusit čaj z cibule s majoránko. Stačí vypít 2 x denně šálek a mělo by se vám ulevit. Pomáhá prý také každé ráno vypít droždí rozmíchané ve vlažné vodě. Dále jsou to různé variace s medem: křen smíchaný s medem, citronová šťáva s medem, vodka s medem a zázvorem, malinová šťáva s medem, petrklíčové květy s medem, zelná šťáva s medem.. Jakmile na jaře vykvetou sedmikrásky, snězte 4-7 kvítků denně jako prevenci proti kašli.
Byliny na kašel
Čaje, sirupy a různé výluhy na léčbu kašle se mohou připravovat z těchto bylin, koření a ingrediencí: podběl, řebříček, dubová kůra, hřebíček, lipový květ, květ černého bezu, květ divizny, mateřídouška, jitrocel, plicník, fenykl, heřmánek, přeslička rolní, prvosenka jarní, kořen omanu, šalvěj, lékořice, ibišek...
Čaje a sirupy proti kašli
Horký čaj

Majoránkový čaj na kašel
1 lžička sušené majoránky, 1/4 l vody, 1 lžíce medu, půl lžičky citronové šťávy
Majoránku zalijeme studenou vodou, přivedeme k varu, odstavíme a necháme 10-15 minut louhovat. Poté přecedíme, osladíme medem a přidáme citronovou šťávu. Pijeme několikrát denně po doušcích.
Anýzový čaj na kašel
1 lžička anýzu, 1 lžička kmínu, 1/4 l vody
Anýz s kmínem rozdrtíme v hmoždíři, dáme do šálku a zalijeme vroucí vodou. Necháme 15 minut odstát, poté scedíme a pijeme 3x denně. Čaj uvolňuje hleny.
Ořechový čaj na kašel
skořápky z 12 vlašských ořechů, 1/2 l vody
Skořápky namočíme do vody a necháme 12 hodin louhovat. Poté vodu i se skořápkami povaříme a nakonec scedíme. Pijeme několikrát denně vlažný, popř.přisladíme medem. Čaj rozpouští hleny, účinek je znatelný po 2 dnech.
Sedmikráskový sirup na kašel
Hrst květů sedmikrásky chudobky přelijeme 1 litrem vařící vody a necháme 12 hodin stát. Potom scedíme, prolisujeme a výluh povaříme s 500 g cukru do zhoustnutí. Užíváme 2-4 lžičky denně.
Jitrocelový sirup na kašel
5 čerstvých lístků jitrocele rozetřeme se 4 lžícemi vody a zahřejeme. Postupně přidáváme med, dokud nevznikne sirupovitá konzistence. Užíváme každou hodinu 1 lžičku sirupu.
Sirup na kašel z cibule
0,5 kg cibule, 1 lžička fenyklu, 1 l převařené vody, 1 kg cukru, 4 citrony, 4 pomeranče, 6 hřebíčků
Cibuli nakrájíme, přidáme fenykl, zalijeme vodou a necháme louhovat 12 hodin. Poté přecedíme, přidáme cukr, šťávu z pomerančů a citronů a hřebíček. Mícháme dokud se cukr nerozpustí. Poté slijeme do lahví a uskladníme v temnu a chladu. Při potížích užíváme několikrát denně lžíci.
Medicína na kašel
2 větší citrony, 1 větší cibule, cukr krystal nebo med
Do většího hrnku skládáme střídavě na kolečka nakrájené plátky cibule a citronu. Každou vrstvu prosypeme cukrem nebo prolijeme medem. Poslední vrstva musí být citron. Všechnu v hrnku umačkáme a přikryjeme. Necháme 2 hodiny louhovat v teple, poté můžeme podávat. Užíváme 1 lžičku při kašli několikrát denně.
Strava na kašel
Pokud vás trápí kašel, měli byste zařadit do svého jídelníčku určité potraviny. na kašel pomáhá látka Allicin, která je obsažená v česneku a cibuli. Pijte denně 1 sklenici mléka s rozmačkaným stroužkem česneku. Jezte kaše, červené a žluté ovoce a zeleninu a potraviny s vysokým obsahem zinku, hořčíku, kyseliny listové a vitaminu C, E, A. Denně zkonzumujte 1 porci čerstvého ovoce a 1 porci vařené zeleniny. Do salátů z čerstvé zeleniny přidávejte olej z pšeničných klíčků nebo sezamový olej. Vhodná je také mrkev a dýně. Mají vysoký podíl karotenoidů, což jsou provitaminy vitaminu A, důležitého pro sliznice. Konzumujte čerstvé citrusové plody a různá semínka. Dalším lékem na dýchací cesty je rybí tuk, jezte tedy 3x týdně tučnější ryby. Milovníky kávy jistě potěší fakt, že káva rozšiřuje průdušky, proto je při kašli vhodná.