Jak podle vás vypadá moderní zubní klinika? Je vybavená špičkovými technologiemi, zvládne vás ošetřit co nejrychleji a bez bolesti? Ano, i tak by měla vypadat. Úplně nejdůležitější je ovšem komunikace. Lidé už by se neměli bát chodit k zubaři. Aspoň tak to vidí MDDr. Jakub Studený a MDDr. Tomáš Pražák z pražské The Clinic ve Florentinu.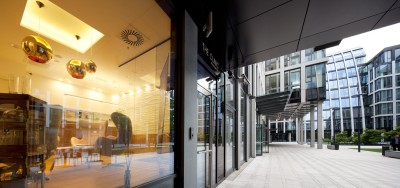 Vstoupit do ordinace se u nás určitě bát nebudete
Moderní stomatologie by podle nich měla být především o přístupu k pacientovi, který je pro ně v podstatě partnerem. To znamená, že by mu měl vždy být detailně vysvětlen postup léčby, měl by mít možnost znát všechny varianty řešení včetně cenové kalkulace a rozhodnout se, o co má zájem. Bohužel zubařů s tímto přístupem není mnoho. Obzvlášť v menších městech se s nimi příliš často nesetkáte. Kvalita ordinací je ovšem dána i vybavením a schopnostmi lékařů.
Co se dnes dělá jinak než dřív
Technologie jdou kupředu a jinak se dělá téměř všechno. Vše ale záleží na vybavení a na kvalifikaci lékařů. Kdo chce používat moderní postupy, musí se neustále vzdělávat, navštěvovat konference a školení. Soudný zubař také musí vědět, že ne vždy jsou novinky nejlepším řešením. Ale pojďme se už podívat na konkrétní aplikace, jak je provádí stomatologie Praha The Clinic.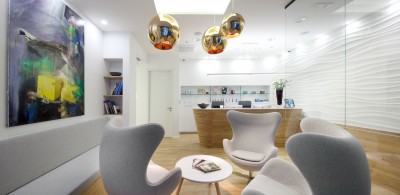 V luxusních prostorech bude čekání velmi příjemné
Při ošetřeních se používá operační mikroskop s 32 násobným zvětšením, zubař si tedy všimne každé nejmenší dírky. Pro ještě lepší diagnostiku problému se používá 3D rentgen, který umožňuje zobrazit zuby včetně okolních struktur. V podstatě můžete vidět 3D model svého chrupu, v The Clinic vám ho klidně ukážou.
Na základě 3D rentgenového snímku je pak snadné vytvořit přesně padnoucí implantát. A podobně to funguje při zhotovení keramických výplní, korunek nebo faset. Nejdříve je vytvořen virtuální model vašich úst a podle něj robotická fréza vytvoří výplň. Už žádné nepříjemné otisky!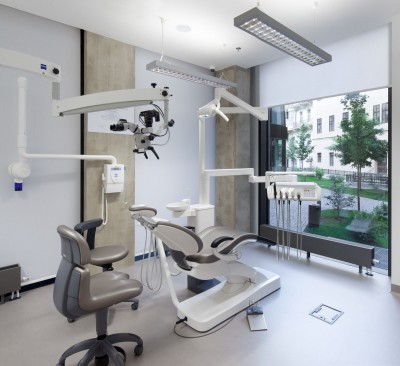 Vstupní prohlídka zahrnuje 3D rentgen
Prohlídka by neměla trvat pět minut
Jsou zubaři, od nichž odcházíte spokojení za pět minut. Ano, každý je rád, když nemusí ztrácet čas v ordinaci, navíc nikomu není příjemné dlouho ležet s otevřenou pusou. Nicméně prohlídka by měla být důkladná. Noví pacienti v The Clinic projdou hodinovou vstupní prohlídkou, která zahrnuje právě i 3D rentgen. Chrup máme jen jeden a chodit k lékaři, který vás za dvě minuty pošle domů, není zrovna výhra.