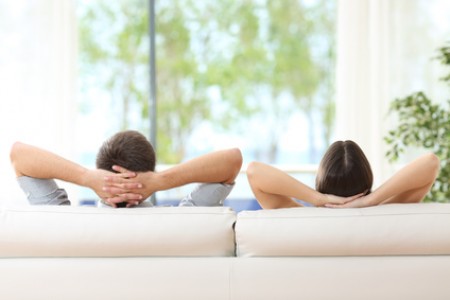 V práci, doma, ve škole, na úřadě, v tělocvičně... Člověk tráví většinu dne uvnitř budov. I v noci, kdy se tělo ve spánku regeneruje a odpočívá. Kvalita vnitřního mikroklimatu je tak velmi významným faktorem, který působí na lidské zdraví. Nadměrná vlhkost, příliš suchý vzduch, koncentrace škodlivin, to vše může být příčinou výskytu alergií, únavy, nemocí dýchacích cest, poruch koncentrace a mnoha dalších zdravotních obtíží. Riziko pomůže snížit dostatečný přívod čerstvého vzduchu, který je však často velmi obtížné zajistit jinak, než tzv. řízeným větráním.
Řízené větrání odvádí znehodnocený vzduch a zajistí naopak dostatek vzduchu čerstvého a kvalitního. Současné stavby se potýkají s problémem nedostatečného větrání, který vzniká v souvislosti s požadavky na úsporu energie a snižování produkce CO2. Jak nové, tak zateplené starší stavby jsou natolik izolované, že dostatečného větrání nelze dosáhnout přirozenou cestou. To se projevuje vnitřní vlhkostí, se kterou jdou ruku v ruce množení škodlivých plísní a koncentrace škodlivých toxických látek. Kvalita vnitřního prostoru je tak zásadním způsobem narušena. Vědecké studie přitom jasně ukazují, že na mnoho zdravotních  obtíží má vliv právě nevhodné prostředí, způsobené nedostatečným větráním. To může mít dále negativní dopad i na stavební konstrukci budov.
Rekuperace vzduchu je nutností u nízkoenergetických a pasivních domů
Bojovat proti tomu lze tzv. řízeným větráním, bez kterého se dnes prakticky neobejdou nízkoenergetické a pasivní stavby, tedy všechny ty, které mají velmi nízkou spotřebu tepla. Jsou totiž velmi dobře izolovány včetně oken. Jejich otevření problém neřeší, protože ne vždy dovolují takto obměňovat vzduch venkovní klimatické podmínky. Navíc se k otvírání oken lidé uchylují většinou až ve chvíli, kdy je v místnosti zápach anebo mají pocit silně vydýchaného vzduchu. Mnoho velmi škodlivých látek přitom čichem poznat nelze. Jde například o formaldehyd a jiné volné organické sloučeniny a plísně. Ty mohou působit dlouhodobě, aniž by je bylo možné detekovat. Jsou obsaženy uvnitř interiéru a uvolňují se v nižších koncentracích například ze stavebních konstrukcí nebo běžného bytového vybavení, ale třeba i z mycích prostředků. 
Rekuperační jednotka zvyšuje komfort bydlení
Řešením této situace je rekuperace vzduchu neboli větrání se zpětným získáváním tepla. Rekuperační jednotka přitom dokáže zvýšit komfort bydlení. Někteří lidé se na rekuperační větrání dívají stále s notnou dávkou nedůvěry. Nutno podotknout, že neoprávněné. Neumí si moc dobře představit, co jim instalace rekuperační jednotky může přinést a co od ní lze očekávat. Jestliže se někdo pustí do větrání, výměnou za teplý vnitřní vzduch se získává vzduch sice čerstvý, ale studený. Dochází tak k tepelným ztrátám. Každá rekuperační jednotka má však tepelný výměník. Odebírá teplo z odcházejího vzduchu a vrací jej do vzduchu nově přivedeného. Používají se různé druhy tepelných výměníků. Rekuperační jednotka může být centrální s rozvodem vzduchu do jednotlivých místností anebo se umístí do jednotlivých místností vždy jedna samostatná.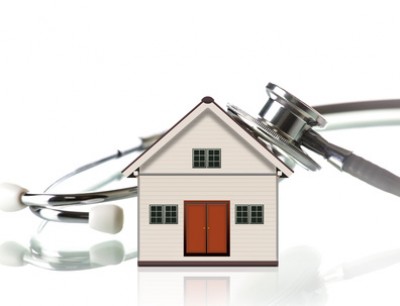 Výhody rekuperačního větrání
Jaké jsou tedy výhody rekuperace vzduchu v kostce? Ovlivňuje množství škodlivin ve vzduchu a snižuje je tak, že daného stavu není možné dosáhnout klasickým větráním. Stejné je to i s tepelným komfortem. Při zvolení správného filtru dojde i k omezení alergenů a dovnitř samozřejmě nevnikne obtěžující hmyz. Rekuperační větrání také umožní regulaci vlhkosti vzduchu. Jakékoliv zvýšení vlhkosti uvnitř interiéru, například při žehlení napařovací žehličkou či sušení prádla, není na závadu. Upraví se zvýšením intenzity větrání. Určité typy výměníků pak naopak zachovají správnou hladinu vlhkosti i během silných venkovních mrazů. V noci  se díky rekuperační jednotce a tomuto způsobu větrání lze pojistit proti hluku zvenku, kterému  se v případě pootevřeného okna není možné vyhnout. Filtrace nasávaného vzduchu sníží i množství prachu, pronikajícího zvenku dovnitř a v letním období dokáže řízené větrání nahradit klimatizaci pomocí přímého nasávání chladného nočního vzduchu. Rekuperace vzduchu šetří rovněž okna a prodlužuje jejich životnost, protože se omezuje nutnost jejich otvírání.
Jak uspořit pomocí rekuperace vzduchu?
Opakovaným měřením bylo zjištěno, že rekuperace vzduchu pomůže získat zpět až 90 % tepla, které by jinak bez využití opustilo dům. Nezáleží přitom na tom, jaký zdroj tepla v domě je. Může to být kotel na tuhá paliva, tepelné čerpadlo anebo elektrické radiátory. Díky délce topné sezóny v našich podmínkách tak dochází ke skutečně významným finančním úsporám. Důležité přitom je, aby se každý zájemce o instalaci rekuperační jednotky obrátil na skutečné profesionály, kteří mu pomohou s výběrem vhodného řešení přímo na míru.