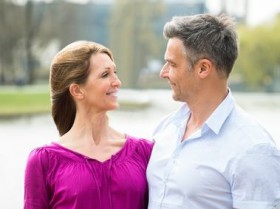 Jak najít kvalitního partnera a nemuset přitom hledat, vám poradí koučka Marta Němečková.Trápí vás samota a toužíte po partnerském životě? Cítíte, že váš život je bez partnera chudší, těžší a nenaplněný? Chybí vám opora a spřízněná duše pro chvíle radostí i starostí? Pokud doufáte, že spokojenost vám do života přinese partner, můžete se velmi plést. Zdali se ve vašem životě partner vůbec objeví a nakolik potom budete ve vztahu opravdu šťastné, závisí totiž především na tom, jaký život žijete už teď, bez partnera.
Proč ženy partnera hledají?
Většina osamělých žen je přesvědčených, že jedině partner a založení rodiny, je udělá šťastnými, dá jim pocit milovanosti, spokojenosti, obdivu, potřebnosti, důležitosti a že jen díky partnerovi získají vše, po čem doposud jen toužily. V hledáčku se tedy ocitá láskyplný, hodný, sebevědomý, šikovný, společenský, stejné hodnoty sdílející a dobře zabezpečený partner, se smyslem pro rodinu. Tedy kvalitní muž, díky jemuž se chce žena cítit ve svém životě mnohem lépe.
Jak se stát partnerkou kvalitního muže?
A právě tady je většinou zakopán pes. Podívejme se, jakou partnerku si k sobě vybírá kvalitní muž a potencionální partner vašich snů? Utrápenou, smutnou, nešťastnou a nesebevědomou ženu, která má spoustu problémů, pochybuje o sobě, nebaví ji její práce, trpí nedostatkem peněz, nemá na nic čas a chybí jí vlastní zájmy i názory? Touží po ženě, která si nevěří, neváží si sebe, a která si neumí udělat svůj život šťastný, protože má pocit, že to sama nezvládne nebo že to vůbec nejde?
Nebo kvalitního muže zaujme žena, ze které čiší radost, spokojenost, nadšení z její práce, z koníčků a přátel? Žena, která zná svoji hodnotu, ví, že je skvělá, ví, že si v životě dokáže dobře poradit a už teď žije každý den naplno a spokojeně? Buďme k sobě upřímné, žádný kvalitní muž netouží svou partnerku zachraňovat a vytahovat z bryndy, ani nechce převzít odpovědnost za její štěstí. Kvalitní muž chce mít vedle sebe od začátku kvalitní ženu, která si váží sama sebe a které si tak má za co vážit i on.
Trpká pravda a pravé důvody osamělosti
V důvodech své samoty, svého neštěstí, nenaplnění a prázdnoty, se tak spousta žen velmi mýlí. Vidí je v opakovaně nevycházejících vtazích, v nedostatku kvalitních mužů, ve smůle, že vhodného partnera vůbec nemohou najít a ve skutečnosti, že nemají děti. Těmi pravými důvody osamělosti jsou ale chybějící sebedůvěra, nízké sebevědomí, životní nespokojenost, strach, smutek, prázdnota, nejistota a pocity méněcennosti. Mnohé ženy cítí, že jsou slabé, bezmocné a že bez muže nedokážou překročit svůj stín a stát se šťastnými. A to jsou hlavní příčiny, proč zůstávají samy, bez zájmu kvalitních mužů nebo jsou v nevyhovujících vztazích.
Cesta ke šťastnému partnerství
Každá žena se může stát ženou s velkým Ž, mající zdravé sebevědomí a naplněný a spokojený život. Jedině taková žena zaujme muže svých snů a založí s ním vztah i rodinu na kvalitních základech. Bez závislosti a strachu, s klidem a s radostí. Pokud cítíte, že vám do ženy s velkým Ž něco chybí, zapracujte na sobě a poznáte, jak je osvobozující a naplňující žít krásný život, i když ten pravý partner vedle vás ještě není. Stát se sama pro sebe spokojenou a sebevědomou ženou je to nejvíc, co si můžete v životě dopřát a zároveň je to jediný zaručený způsob, jak ukončit svou samotu a najít toho pravého partnera, pro kterého budete přitažlivou a žádoucí partnerkou. Dokážete to i vy, stačí jen chtít a vykročit.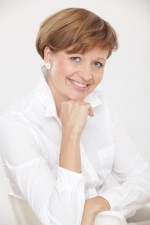 Koučka Marta Němečková