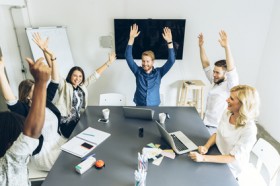 Jak na změny v práci nebo ve firmě?Jste jako džbán bez vody a v práci jen přežíváte? Něco vás stále brzdí, jste plní obav a strachu nebo jste naopak těsně před výbuchem, plní hněvu, lítosti a vnitřních bolesti? Chcete být i v práci šťastní a spokojení, ale ono nic? Pokud toužíte pracovat a v práci se cítit trvale jinak, aniž byste se po čase vrátili do starých kolejí, tak přestaňte čekat na zázrak a nevěřte, že se cokoliv samo změní. Pokud se vám nedaří udělat v pracovním životě pozitivní změny, které si přejete, je čas zapátrat po příčinách neúspěchu hlouběji.
Uskutečnění změn vám mohou blokovat tyto důvody:
pocit, že šťastný pracovní život a práce snů pro vás není = spousta špatných zkušeností
lidé okolo vás také nedělají práci, kterou by chtěli a necítí se v práci dobře = není normální být v práci šťastný a spokojený
strach a obavy ze změn = může to být ještě horší
nedůvěra v sebe a ve své pracovní schopnosti = změny nemusíte zvládnout
bezradnost = nevíte, kde začít, co změnit a jak uspět
nedostatek sil nebo motivace pro změnu = jste vyčerpaní, vyhořelí a pasivní
život utíkající mezi prsty = nemáte na nic čas, ani na sebe a změny odkládáte
dlouhodobý zvyk, dělali jste to tak 20 – 30 let = nevěříte, že změna přinese pozitivní obrat 
Práce vášní? Ano, díky změně to jde! 
Nemůžete být šťastní a úspěšní v práci, ve které trvale prožíváte stres, pracujete na něčem, co vás nezajímá, nemůžete uplatnit své zkušenosti, nerozvíjíte se, práce vám přerůstá přes hlavu, nebo jste nástrojem manipulátora, pro kterého plníte příkazy. Je na čase objevit své skryté sebevědomí a začít jej aktivně využívat při uskutečňování změn. Jedině ty vám umožní dělat práci, v níž vám bude dobře a která vás bude bavit i naplňovat. Věřit si a umět využívat své schopnosti, jsou první dva kroky k úspěchu pro každého, kdo chce pozitivní profesní změnu.
Jak už jsme si řekli, mít spokojený a úspěšný pracovní život není otázkou náhody nebo čekání na zázrak. Není ani výsadou jen některých vyvolených. Každý má právo na život a práci podle svého. Smazání rozdílu mezi vaším současným životem a tím, jak byste skutečně chtěli žít a pracovat, docílíte jedině změnami, které budete schopni a ochotni udělat.
Pokud se na realizaci změn ve své profesi nebo ve své firmě necítíte dostatečně silní a máte obavy z neúspěchu, obraťte se na zkušeného kouče, který vás nejdříve na změny dobře připraví, aby se vám je poté dařilo postupně, za jeho podpory, uskutečňovat. Kouč bude v období změn s vámi, změnami vás krok po kroku provede a vždy s vámi probere nejen vaše úspěchy, ale pomůže vám také překonat vše, co se zrovna nedaří.
Změny se nikdy neuskuteční mávnutím kouzelného proutku, ale vždy díky vlastnímu přičinění. Po realizaci změn se pak i vy přidáte k lidem, kteří říkají: "Měl jsem tu změnu udělat již dávno, nevím, proč jsem ztrácel svůj drahocenný čas". Ale naštěstí uniknete těm, kteří ve stáří litují, co všechno po čas svého aktivního života neudělali a už tak navždy propásli.
"Smyslem života je být šťastný"
Dalajláma
I váš profesní život může vypadat díky změnám takto:
v práci se cítíte spokojeně a šťastně
jste zdraví, optimističtí a usmíváte seJ
máte spoustu energie a nic vás nezastaví v cestě za vašimi sny
věříte si, jste příjemní a vstřícní
máte v rovnováze jak čas pro práci, tak čas pro sebe, rodinu a přátele
máte v zaměstnání spokojené a přátelské vztahy
kolegové, tým i nadřízení si vás váží
umíte řešit problémy v klidu a nadhledem, bez konfliktů a hádek
nejste manipulovatelní a pracujete podle svého
děláte práci, která vás naplňuje
radujete se ze svých úspěchů
práce, která vás baví, vás také dobře finančně zabezpečuje
žijete svůj život naplno a využíváte naplno i svůj potenciál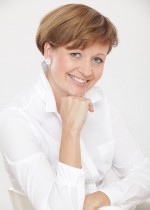 Marta Němečková - profesní a finanční koučChcete-li mít práci jako vášeň, začněte měnit svůj profesní život podle svých představ. Za vaší pozitivní změnou se můžete vydat jedině vy sami. Pokud si netroufáte, obraťte se na odborníka, který vám může pomoci překonat vše, co vás doposud brzdí či odrazuje. Stojí to za to!
Marta Němečková
profesní a finanční kouč