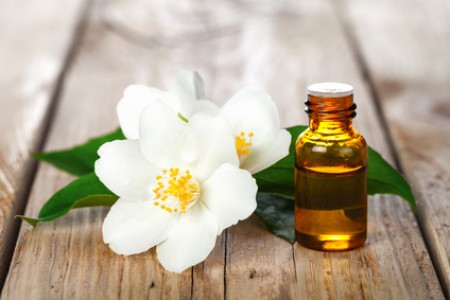 Bachovy květové esenceZačíná jaro a všichni se po dlouhé zimě těší, jak si pěkného počasí budou užívat na plné obrátky. Ale najednou zjistíme, že nemáme dostatek energie a jsme po chvíli ze všeho unavení. Jak je to možné? Jarní únava není žádná oficiální diagnóza, označuje vlastně vyčerpání organismu po dlouhé zimě. Pokud vás jarní únava trápí, vězte, že nejste sami.
Jarní únava je docela přirozená, pokud netrvá dlouho a neomezuje člověka příliš. Pokud by únava bránila v běžných aktivitách a byla spojena ještě navíc s melancholií, depresí nebo nechuti do života, pak je vhodné se zaměřit na tyto pocity a pracovat s nimi. Pomoci mohou Bachovy květové esence nebo Schüsslerovy tkáňové soli.
Příčiny jarní únavy
Jarní únava (ale také únava v jiných ročních obdobích), je ovlivněna následujícími faktory:
Nevhodná životospráva (nedostatek vitamínů, minerálů)
Málo pohybu na čerstvém vzduchu (chybí okysličení organismu)
Nedostatek slunečního svitu
Smutek, deprese, melancholie
Ztráta chuti do života, psychické a fyzické vyčerpání atd.
Jarní únava a psychika
Déletrvající únava má pochopitelně vliv na naši psychiku. Můžeme být podráždění, nevrlí, rozmrzelí z toho, že nemáme tolik energie a vitality, kolik bychom si přáli. Ale celý proces funguje také obráceně. Může se stát, že v sobě nedokážeme najít onu vnitřní radost a pohodu. Můžeme být natolik fyzicky, duševně a mentálně vyčerpaní, že se radost prostě nedostaví, i když bychom si to přáli. Pokud chybí člověku radost, potěšení, elán a vnitřní motivace, ani naše fyzická schránka nebude překypovat energií. Tělo a mysl jsou spojené nádoby a můžeme se tak snadno octnou v začarovaném kruhu, kdy nás jarní únava přivádí do depresivních nálad a fyzická energie se následně zcela zákonitě nedostavuje. Anebo naopak nás může přepadat smutek, melancholie, ale i nechuť k jakýmkoli aktivitám. Jak z toho ven?
Pomocníkem mohou být přírodní přípravky (syntetické doplňky stravy nedoporučuji). Co nám může pomoci, aniž bychom si zatížili organismus vedlejšími účinky nebo chemií?
Bachovy květové esence pomáhají při únavě a vyčerpání
Bachovy květové esence mohou být skvělým pomocníkem. Jejich jemná, ale zároveň silná energie dokáže člověku navrátit ztracenou radost. Vrací mentální svěžest, rozpouští negativní emoce úžasně pomáhají i při fyzickém vyčerpání. Bachovy kapky jsou zdrojem energie plným Slunce a energie. Dokáží tak vyladit celého člověka, zharmonizovat tělo, mysl i ducha. Prožíváme-li neveselé období života, Bachovy esence nám pomohou vrátit vnitřní mír a vyrovnanost. Působí na emoce i tělo zároveň. Bachovy esence jsou cílené přímo na příčinu potíží. Jako příklad můžeme uvést různé příčiny vyčerpání.
Bachovy kapky Oliva pomáhají v situaci, kdy je člověk vyčerpán dlouhodobými problémy, je tělesně i duševně vyhořelý, příčinou bývá tvrdá práce, péče o někoho blízkého nebo dlouhodobé nevyřešené osobní problémy, které člověku vzaly i poslední zbytky energie a člověk se ocitá na samém dně.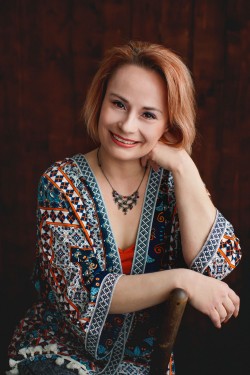 Iva Vladíková - homeoterapieJiné Bachovy květové esence použijeme v případě, kdy se člověk nedokáže vnitřně nadchnout vůbec k nějaké činnosti, chybí motivace, elán. Probouzí se s pocitem rozladění a melancholie, ovládá je skepse a pochybnosti, které jim brání v každodenních aktivitách. Převažuje nedostatek entusiasmu. Zde můžeme použít Bachovy kapky Habr.
Další situace, která bude vyžadovat zase jiné Bachovy esence, bude případ, kdy člověk vnitřně kapituloval pod tíhou nějaké nepříjemné či smutné události. Převládá zde rezignace v tíživé životní situaci. Člověk nenachází sílu vyřešit problémy a je apatický. V takové situaci může být vhodné podání esence Planá šípkové růže, která pomůže čelit výzvám, pustit se znovu s elánem do života a vybojovat si své místo na slunci.
Esence Jilm nebo Dub můžeme použít v případě, že nás vyčerpává přílišný pocit zodpovědnosti za vše, co jsme si naložili na svá bedra.
Existuje ještě více příčin, které vedou k únavě a vyčerpání a široké spektrum emocí, které tyto stavy provázejí. Vždy je ideální přistupovat k člověku individuálně a cílit přímo na jeho konkrétní potřeby. Tak lze dosáhnout nejlepších výsledků.
Schüsslerovy tkáňové soli pomáhají nastartovat imunitu
Další zajímavou možností, jak dodat tělu chybějící energii, je užívání anorganických sloučenin (minerálních látek) v mírně dematerializované formě. Biochemické tkáňové soli jsou jemné minerální substance, které pronikají až k buňkám. Pomáhají buněčné regeneraci a urychlují jejich obnovu. Dlouhodobě a bez vedlejších účinků je tímto způsobem možné doplňovat minerální látky, které tělu chybí.
Kalium phosphoricum je tkáňová sůl, která významně pomáhá při únavě, vyčerpání a stresu, rekonvalescenci. Působí také na nervový systém. Typické projevy při nedostatku je únava, melancholie a deprese s ospalostí. Lze použít pro syndrom vyhoření nebo chronický únavový syndrom. Působí jako tonikum vitality.
Calcarea phosphorica pomáhá při rekonvalescenci, při únavě po nemoci, chemoterapii, nechtěném hubnutí, také výborné tonikum vitality vhodné i pro děti, které fyzicky špatně prospívají nebo pro ženy, za jejichž únavou stojí hormonální nerovnováha.
Únavu způsobenou nedostatkem železa nebo sníženou obranyschopností organismu může pomoci vyřešit tkáňová sůl Ferrum phosphoricum. Ta je vhodná při anémii, únavě, nízkém tlaku a celkové slabosti a při únavovém syndromu.
Jarní únava a nedostatek energie – co s tím?
Jarní únava nám dává jasný signál, abychom podpořili naše tělo a dodali mu tolik potřebné zdroje energie. Do denního programu alespoň krátkou procházku nebo cvičení (tělocvična ani posilovna není v tomto období ideální). Pohyb na čerstvém vzduchu je žádoucí, ale jsme-li unaveni, začínáme postupně a každý den můžeme pár minut přidat. Ideální je pobyt na sluníčku, protože sluneční paprsky startují náš imunitní systém a dodávají do těla energii.
Upravíme také jídelníček, nezatěžujeme organismus zbytečně nevhodnou stravou, tzn. tučnými a smaženými jídly. Zařadíme potraviny, které nám mohou pomoci znovu získat elán. K tomu nám mohou pomoci potraviny jako je ovoce a zelenina, semínka a oříšky, luštěniny, jogurty, tvaroh a libové maso. Rozumné je vyhnout se energetickým nápojům, alkoholu, který zatěžuje vnitřní orgány a kouření, které nám odebírá zejména vitamín C. Zaměřte se na sezónní potraviny. Jako zdroj vitamínu C je celoročně vhodné konzumovat kysané zelí. Velice zdravá je cibule a česnek, který podporuje imunitu. Zdravou stravu můžeme ještě doplnit o minerály dodané organismu (Schüsslerovy tkáňové soli), které nemají žádné vedlejší účinky a perfektně se vstřebávají.
Nesmíme zapomínat na dostatek spánku a také na to, že je dobré si každý den udělat nějakou malou radost, nebo se na něco alespoň těšit a pokusit se každý den, který přijde, vnímat s radostí a vděkem. Přivítáte-li nový den s úsměvem, máte napůl vyhráno.
Za dlouhodobou nebo paralyzující únavou ale může někdy stát i vážnější příčina. Při pochybnostech může být vhodné navštívit lékaře a vyloučit případné vážnější onemocnění.