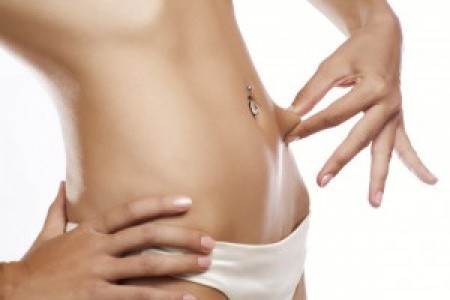 Rozhodli jste se, že zhubnete nějaké to kilo, ale stále vám v tom brání vaše vlastní slabá vůle a vnitřní lenost? Nebo možná pokaždé začnete, ale vždy to vzdáte ještě před dosažením žádoucího výsledku. Problém není v dietě, ale ve vaší hlavě. Vaše psychika vás nakonec vždycky zradí.
Na to jsou však skvělými pomocníky Bachovy kapky. Nejsou to žádné "spalovače tuků", jak byste možná očekávali. Jedná se o esence z květů, které vám pomohou vyrovnat se s kolísáním nálad, když se vám hubnutí nedaří. Zmírní vaši netrpělivost a dodají vám  psychickou energii na dokončení toho, co jste začali. Podpoří vaše rozhodnutí a váš záměr zhubnout. Bachovy esence vám pomohou udržet vnitřní rovnováhu při těžkém boji s přebytečnými kily.
Co to jsou Bachovy esence?
Jedná se o  38 esencí z vybraných rostlin a stromů, které objevil a začal používat jako léčebný systém anglický lékař-homeopat dr. Edward Bach (1886-1936). Esence pomáhají člověku zvládat nejrůznější záporné emoce, s nimiž je denně konfrontován.  K tomuto systému patří ještě 39.esence, která se nazývá Krizová. Ta se používá při jakémkoli psychickém otřesu a zamezuje následkům šoku.
Bachovy esence harmonizují stav naší mysli a dokáží rozptýlit konkrétní nepříjemné emoce a nálady. Nepůsobí přímo na fyzické tělo, ale na naše psychické stavy, které jsou odrazem nesouladu a disharmonie v nás. Jejich smyslem je obnovení přirozených obranných a léčebných funkcí těla a předcházení fyzickým onemocněním. Nemají žádné vedlejší účinky, nejsou návykové, nehrozí u nich předávkování. Může je užívat každý, včetně dětí, těhotných žen a nemocných lidí.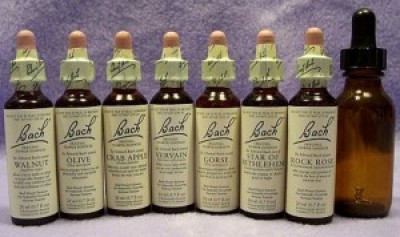 Bachova květová terapie
Jaké esence vybrat?
Do užívací lahvičky můžete vybrat nejvíce 7 esencí, my vám proto s výběrem pomůžeme.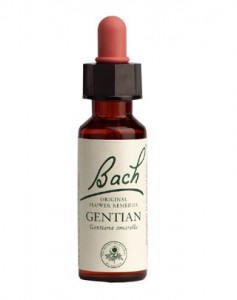 Gentian vám dodá sebedůvěru, pomůže odolat lákavým svodům a navodí optimistickou náladu. Pomáhá, pokud ztrácíte víru a máte sklony s dietou předčasně skončit. Pokud se sami sobě zdáte odporní a pohled do zrcadla je pro vás noční můrou, použijte esenci Crab Aplle. Tato esence pročišťuje, díky ní si jasně nastolíte pořádek v jídelníčku, snadněji totiž rozpoznáte, co je pro vás vhodné a čím si naopak přitěžujete. Crab Aplle zvyšuje sebevědomí, pomáhá přijmout a mít rád svoje tělo. Jestliže neustále propadáte starým zlozvykům v jídle, použijte esenci Chesnut Bud. Pomůže vám poučit se z předchozích chyb a osvojit si nové, zdravější návyky stravování. Hornbeam vám dodá novou energii a duševní svěžest, hlavu budete mít jasnou a chladnou, bez myšlenek na nějakou nezdravou svačinku. Esence Impatiens vám zase dá trpělivost a nezávislost na jídle. Oak vám přináší výdrž a sílu až do konce, radost a vytrvalost. Jestliže vám chybí vnitřní motivace, doporučujeme Wild Rose. S touto esencí budete mít stále na očích konečný cíl, nabudí ve vás vitální zájem na životě. Kdo máte problémy s vůlí, zkuste koncentrát Centaury. Podaří se vám lépe říkat "ne" různým pamlskům a nezdravému způsobu života, pomáhá vědomě využívat svou vlastní vůli.
Bachovky na odvykání kouření
Bachovy esence nám mohou pomoci nejenom při hubnutí, ale také při odvykání různým zlozvykům, jako například kouření, pomohou v období důležitých změn ve vašem životě, při různých negativních psychických stavech a v dobách krize. Účinkují také na zvířata, takže když váš mazlíček není "ve své kůži", pomozte mu Bachovými kapkami.
Seznam všech Bachových esencí zde.
---
Bachova květová terapie podporuje redukci váhy
Obezita může být kromě nesprávné životosprávy způsobena jak nějakým "objektivním" zdravotním problémem, tak také svojí vnitřní příčinou. Proč tělo reaguje zvýšeným ukládáním tuku, čemu se brání, před čím se chrání? Odpovědi na tyto otázky najdeme pouze v psychice. Proč se nedaří zhubnout a místo toho ještě přibíráte na váze? Často se příčina nachází v psychice, a to buď na úrovni mentální nebo emoční. Individuálně připravená směs Bachových květů vám může pomoci psychiku vyladit, a nejen hubnutí pak půjde snáze…