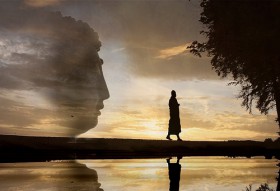 Necítíte se doma dobře, i když je všechno tak, jak jste si to vždycky přáli? Příčinou nevysvětlitelných nálad a negativních pocitů mohou být geopatogenní zóny. Ty si můžete představit jako určitou část prostoru s nepravidelně vymezenými rozměry a tvarem, v níž působí konkrétní druhy energií v podobě záření, co pak mohou mít za následek ovlivňování vaší psychiky a fyzického zdraví. Termín geopatogenní zóny se tedy nejvíce dotýká oboru alternativní medicíny a psychotroniky. Chcete se o něm dozvědět více? Pak pokračujte na další řádky.
Název geopatogenní vypovídá o samotné podstatě – jednotlivé zóny se utváří na základě působení vlnění vycházejícího ze Země. Dříve se označovaly jako "dračí žíly", lze se setkat i s názvy jako dráždivá zóna, patogenní zóna nebo Curryho pás. Význam je i přes rozdílnou terminologii však vždy stejný. Člověk dlouhodobě žijící v geopatogenních zónách může zaznamenat zhoršení kondice bez zjevné příčiny. Ta může přicházet z nitra Země, aniž by to dotyčný tušil. Naštěstí je možné geopatogenní zóny vyrušit. Jak? I o tom se dočtete v dnešním článku.
Geopatogenní zóny – z historie až po současnost
Jedny z prvních zmínek o tom, že na lidský organismus mohou působit určité blíže nespecifikované vlivy v souvislosti s místem, kde člověk je, nacházíme již 4000 let zpátky ve staré Číně. Už v tu dobu si lidé, kteří si chtěli postavit dům, prozkoumávali pozemek, zda jím nevedou negativně působící zóny. Obdobný postoj měli i staří Římané a Řekové. Z dochovaných fragmentů vyplývá, že o zónách věděli a co více, chtěli se jim vyhnout. A jak poznali, že je dané místo pod vlivem geopatogenních zón? Většinou s pomocí zvířat. Vyvedli je na pozemek a pozorovali, kde se jich nejvíce shromáždí a kde začnou odpočívat. Ostatně, názor, že zvířata umí "vycítit" přítomnost rušivého záření přetrvává dodnes a prolíná se do mnoha alternativních učení. Teoretické základy o geopatogenních zónách lze tedy vysledovat v období starověku, středověku i novověku. A ani v současné době zájem o tyto jevy, které dělí odbornou i laickou veřejnost na dva tábory s odlišným postojem, neutuchá.
Za prvotního průkopníka výzkumů o moderních geopatogenních procesech je považován jistý vědec Lakhovsky (v první polovině 20. století), který vyslovil názor, že ze Země vychází vlnění o hodnotě 8 Hz, které působí na organismus člověka. Tímto fenoménem se zabýval tak důkladně, že sepsal na 20 knih, ve kterých zkoumal všechny jevy vycházející z nauky o geopatogenních vlivech, procesech a reakcích. Je také vynálezcem vlnového oscilátoru, který slouží právě k odhalování vln v geopatogenních zónách.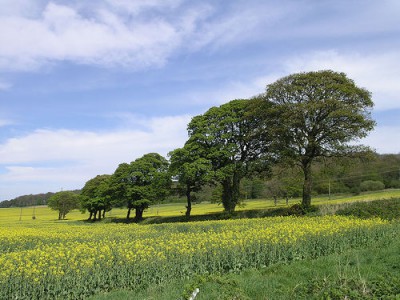 Základní charakteristika a typy geopatogenních zón
Výše bylo lehce nastíněno, jak lze geopatogenní zóny chápat. Z hlediska alternativní medicíny mohou být považovány za spouštěče zdravotních obtíží a velké stresory, pokud bychom šli více do hloubky a chtěli tyto zóny vysvětlit oborem, k němuž se nejvíce vztahují, tedy geologií, pak by se daly popsat jako určitě nesrovnalosti, poškození a rušivé elementy nacházející se v nejsvrchnější části zemské kůry. A tato porušená geologická místa pak vytvářejí fyzikální pole, co má negativní dopad na lidi i zvířata.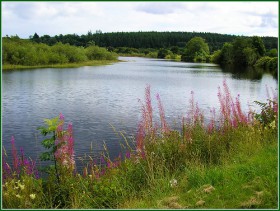 Geopatogenní zóny lze rozlišit podle toho, z jakého důvodu vznikají, kde se vyskytují. Z tohoto pohledu se pak za takové oblasti považují především:
podzemní vody (výsledek proudění vody)
místa, kde došlo ke geologickým anomáliím (např. po zemětřesení, změně hornatosti prostředí apod., jedná se tedy o půdní poklesy, zvrásnění nebo místa s radioaktivitou)
Hartmannovy a Curryho pásy (kosmického původu, dle doložených kreseb je znaly již staří Egypťané, pokrývají celou Zemi, Hartmannovy pásy se mřížovitě rozprostírají od severu k jihu a od západu k východu, Curryho pásy pak probíhají od severozápadu k jihovýchodu a od severovýchodu k jihozápadu, pásy se navzájem prolínají)
tektonické poruchy (zlomy v zemské kůře)
Jaký vliv mají geopatogenní zóny na lidské zdraví?
To, jaké mají geopatogenní zóny vliv na člověka (a někdy i zvířata), udává především jejich původ. Obecně se v souvislosti s nimi hovoří o:
bolestech hlavy a migréně
chronické únavě a vyčerpanosti
podrážděnosti
nervozitě
celkové zhoršení zdravotního stavu
bolesti svalů a kloubů
rakovinotvorném bujení
poruchách paměti
depresi
zhoršené koncentraci
nemožnosti otěhotnět a problémovém těhotenství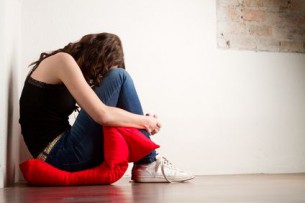 Přítomnost geopatogenních zón se zprvu může objevovat jen chvilkově, hlubší následky se rozvíjí delší dobu. Měli byste zpozornět, pokud vám dítě nechce chodit spát, často se budí, pláče, nemůže si najít vhodnou polohu v postýlce a po probuzení je podrážděné. S dospělými je to obdobně. Také oddalujete dobu, než si půjdete lehnout, i když jste unaveni? A i tak se pak neustále budíte, převalujete, zdají se vám špatné sny? Nechte si senzibilem prozkoumat magnetické pole, ve kterém žijete. Pokud se mimo domov cítíte lépe a problémy se doma zhoršují, je nejvyšší čas začít jednat. Často se totiž zmiňuje, že geopatogenní zóny stojí u vzniku nádorových nemocí nebo třeba i duševních poruch. Jestliže se v určitých místech cítíte nesví, příčina může být v patogenních zónách. Působení a škodlivost zón lze dle názorů některých senzibilů rozdělit do celkem 12 stupňů, přičemž první 4 jsou víceméně brány jako určitý geopatogenní stres, zbývající jsou samotnými zónami. Nejběžnější jsou oblasti s hodnocením 3. až 5. stupeň. Zóny 10 až 12 se v praxi téměř nevyskytují.
1. stupeň = minimální působení, organismem téměř nezachycené
2. stupeň = prodlužuje léčbu nemocí, rozpoznatelné senzibilem
3. stupeň = dochází k oslabování nervového systému, objevuje se nervozita bez příčiny
4 . stupeň = vzniká výrazná nervozita, depresivní poruchy, stav se zlepšuje pobytem mimo zónu
5. stupeň = objevují se nezhoubné nádory, člověk je ve stresu, který nelze odbourat
6. stupeň = bolesti bez možnosti odhalit jejich příčinu, nelze vyléčit
7. stupeň = v těle probíhají karcinogenní procesy, člověk "rychleji stárne"
8. stupeň = nervový systém nereaguje na špatné podmínky, člověk se cítí subjektivně dobře, ale nemoci a další problémy se přitom rozvíjí rychle
9. stupeň = může dojít k selhání celkového imunitního systému
10. stupeň = dochází k poruchám funkčnosti orgánů, jejich selhání
11. stupeň = člověk ztrácí vědomí, během několika dní může dojít k úmrtí
12. stupeň = život ohrožující zóna, šok z geopatogenních vlivů způsobí smrt do několika hodin
Měření a odrušení zón
V určitém smyslu laické měření můžete provést, pokud máte doma kočku nebo psa. Tato zvířata jsou totiž považována za indikátory vlnění, co vychází ze Země. Pes je v tom podobný člověku – nachází-li se v geopatogenní zóně, cítí se nesvůj a je nervózní, chce jít pryč. Kočka to má naopak, ta taková místa vyhledává. Zkuste se tedy zamyslet nad tím, kde vaše kočka nejraději polehává, a vyzkoušejte, zda vám v daném místě bude dobře. Jestliže se chcete o svém obydlí dozvědět více z odborného náhledu, pak si pozvěte senzibila či jiného odborníka. Ten je schopen vyhledat geopatogenní zóny s pomocí virgule nebo proutku (způsobů detekce existuje mnoho, uvádíme jen ty nejznámější). Může vám poradit, kde se nachází nejhorší místa, a tak pomoci s lepším rozmístěním nábytku, aby se vám dobře odpočívalo nebo spalo.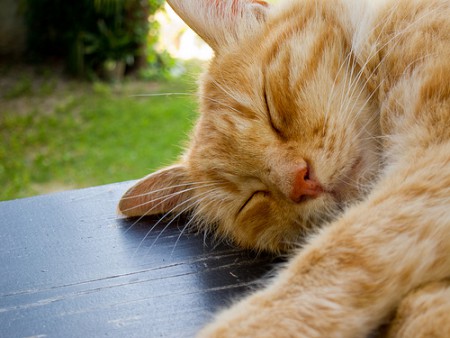 Osoba, která disponuje schopností reagovat na geopatogenní zóny a registruje porušení rovnováhy v magnetickém poli pomocí virgule či obdobného nástroje, se nazývá telestét.
Nenechte se však zlákat tvrzeními, že geopatogenní zóny zruší konkrétní předměty. Dle názorů zkušených senzibilů a telestétů jde většinou jen o způsob, jak z lidí vylákat peníze. Někdy je těmto komerčně dostupným předmětům přisuzováno i zvýraznění geopatogenních zón. Lidé, kteří je propagují, zpravidla o tomto oboru nic nevědí. Samotné zóny odstranit nemůžete, nelze je jen tak vymazat, můžete jen zmírnit intenzitu negativních dopadů, co na vás mají. A to nejlépe tak, že si svůj dům a obydlí vybavíte dle toho, kudy geopatogenní zóna prochází a kde nikoliv. Pokud se rozhodnete přeci jen vyzkoušet metodu s umisťováním konkrétních předmětů do místností, vždy oslovte zkušeného odborníka s referencemi. Problematika zón vyžaduje léta zkušeností a praxe. Zajímavostí také je, že někteří lidé se přiklánějí k možnosti odklonit tok negativních energií s pomocí chromoterapie. Pokud se chcete o práci s proudícími energiemi kolem nás dovědet více, zkuste to přes poznatky učení Feng Shui, více v článku ZDE.
Geopatogenní zóny a elektrosmog
V souvislosti s geopatogenními zónami se někdy zmiňuje i elektrosmog. Některými odborníky je považován za určitý typ zóny. Co si pod tím pojmem můžete představit? Jedná se vlastně o energie s negativním dopadem na zdraví člověka, které si v domácnostech utváříme my sami. Jak? Tím, že si pořizujeme stále více elektroniky a spotřebičů, co kolem sebe vytváří elektromagnetická pole, navzájem na sebe působící. Čím více času v místnosti, kde je soustředěno nejvíce elektroniky, trávíme, tím větší je riziko, že nás začnou trápit problémy bez zjevné příčiny. Proto se nedoporučuje mít v ložnici rádio, televizi či počítač. A už vůbec není vhodné spát s mobilním telefonem u hlavy.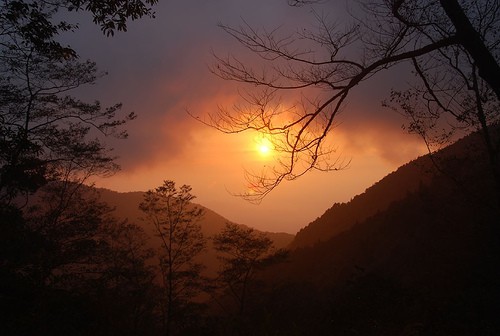 Pokud máte pocit, že i vaše domácnost je sužována vlivem geopatogenních zón, je příhodné vyhledat pomoc odborníka. Někteří nabízejí analýzu prostředí bezplatně a nechají si zaplatit až poté, co vám konkrétněji poradí, aby se vám lépe žilo. Nikdy ale nezapomínejte na to, že tak jako tak vše vychází z vaší vůle a vy musíte chtít se cítit lépe. Spoustu problémů si způsobují lidé sami. Geopatogenní vlivy jsou pak už jen doprovodným faktorem, co zasadí o to, že se z nich člověk sám nedostane.
Jaký máte vy názor na geopatogenní zóny? Napište do komentářů!