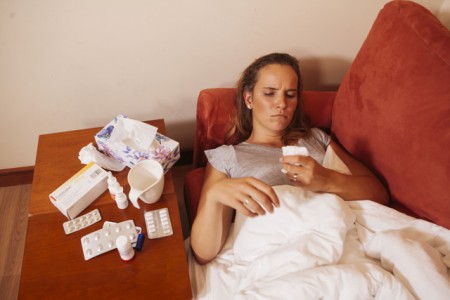 Plíseň doma vede k alergiím a astmatům. Chcete být zdraví, nebo nemocní?
Patří i vaše dítě do statistik Světové zdravotnické organizace, podle které se počet astmatiků a dětí trpících alergií za posledních 10 let zdvojnásobil? V současné době plných 31 % dětí ve věku 13 až 17 let trpí alergií a dalších 10 % dětí nad 5 let věku zase astmatem. Pokud se tato čísla týkají i vaší rodiny, je načase s tím něco udělat! Ze všech stran neustále slyšíte o zdravém životním stylu. Učíte se zdravě vařit, používáte zdravou kosmetiku a více sportujete. Umíte ale také zdravě bydlet? Nejhorší nepřítel zdravého dýchání jsou plísně, které se mohou objevit nejen ve starší budově, ale bohužel i nových bytech či domech. Někdy je ani okem nemusíte hned vidět.
Přestaňte se pařit v igelitu! Stačí si pořídit prodyšnou izolaci
Ošklivou a zdraví nebezpečnou plíseň si doma vypěstujete snadno. Je to stejné, jako když vaše dítě zapomene přes víkend v aktovce svačinu. Pokud bude chleba zabalený v igelitovém pytlíku, svačina zplesniví. Stane se tak kvůli vlhkosti, která se nedokázala dostat ven a vytvořila tak perfektní prostředí pro růst plísní. Pokud však bude chleba zabalený v pytlíku z papíru, místo plesnivění svačina jednoduše vyschne a ztvrdne. Stejné je to pak s vaším domovem. Pokud ho celý zabalíte do igelitu – nebo do izolace, které je zcela neprodyšná – jste na nejlepší cestě k tomu, aby se v něm dříve nebo později vytvořily plísně. Když použijete prodyšný materiál, který se dokáže s nahromaděnou vlhkostí vypořádat, po plísni v bytě nebo domě nebude ani památky. Prostor totiž bude "dýchat", i když to je samozřejmě trochu nadsazené tvrzení, a bude jednoduše zdravý.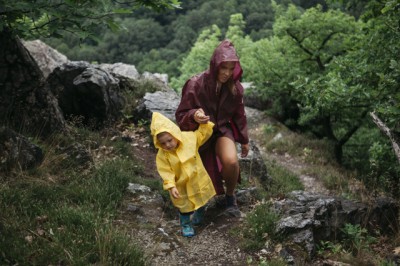 V neprodyšně uzavřeném domě nebo bytě se špatnou izolací se budete cítit stejně, jako když se spaříte v pláštěnce.
Plíseň v bytě nemusí být vidět!
Bojovat s plísní po jejím vytvoření je zdlouhavé, únavné a hlavně neúčinné, protože vliv na vaše zdravý je okamžitý. Plíseň je navíc zákeřná. Když se vytvoří uvnitř konstrukce, nemusí být na první pohled vůbec vidět. Alergikové a astmatici pak nechápou, proč se jejich stav najednou tak rapidně zhoršuje, protože tuhle skrytou hrozbu obyvatelé objeví zpravidla při rekonstrukci nebo demolici, a to už je opravdu pozdě. Mnohem chytřejší je vytvořit doma takové prostředí, které plísni nedá žádnou šanci.
Ptáte se, jak se může v domě nebo v bytě vytvořit tolik vlhkosti, že jí nezvládnete vyvětrat okny? Každá činnost, včetně samotného dýchání, je příčinou vzniku vlhkosti. K tomu přidejte praní, sušení prádla, vaření, sprchování a výsledek na sebe nenechá dlouho čekat. A vlhkost uzavřená v těsném prostředí znamená jisté vytvoření plísně. Jde jen o to kdy, kde a v jaké míře. Nabízí se tedy logické řešení – nechat dům nebo byt, stejně jako chleba v papírovém pytlíku, volně dýchat.
Vhodný výběr izolace - které materiály opravdu "dýchají"?
Trochu odborných termínů neuškodí. Při stavbě nového nebo rekonstrukci starého domu či bytu máte dvě možnosti. Jednou je zvolit takzvanou difúzně uzavřenou skladbu konstrukcí, tedy takovou, která je hermeticky uzavřená a nepustí vlhkost ven ani dovnitř. Druhá možnost je difúzně otevřená skladba, která se postará o to, aby dům "dýchal" a neuzamyká vlhkost uvnitř domu ani uvnitř konstrukce. Do této skladby je samozřejmě nutné vybrat vhodný materiál izolace, která bude fungovat na stejném principu. Neprodyšný polystyren může vystřídat minerální "vata" nebo ještě lépe některá z moderních přírodních alternativ, jako je celulóza, izolace vyrobená z rozvlákněného dřevitého papíru. Tento materiál už ze své podstaty "větrá" a neuzamyká tak vlhkost uvnitř domu. Použít jde jak na zděný dům, který má na cihlové stěně vrstvu izolace, tak do stěny moderních dřevostaveb, tedy domů, jejichž konstrukce se skládá z dřevěných sloupků, desek a izolace. Celulóza si pak poradí i s rekonstrukcemi, které právě díky těsným oknům a neprodyšnému zateplení často bývají prvním adeptem na plesnivění, jež vytvoří nezdravé prostředí pro život.
Kde se plíseň v bytě objeví nejdříve?
Prodyšný materiál izolace, difúzně otevřená skladba. Jednoduchý návod na vytvoření zdravého prostředí ve vašem domově. To ale ještě nestačí. Alfou a omegou zdravého bydlení je totiž správné provedení všech konstrukcí, protože stačí jen malá chyba při realizaci a plíseň si své místo snadno najde. Stačí například nezajistit všude stejnou tloušťku izolace, nebo hůře, kus vynechat, a protože bude takové místo výrazně chladnější než zbytek stěny nebo střechy, vysráží se na něm vlhkost a plíseň v bytě bude vesele růst. A protože spory plísní přispívají jak k vzniku alergií, tak k jejich horšímu průběhu, noční můra bude zase zpátky. Proto je dobré vybrat si kromě perspektivních materiálů i dobrý způsob jejich aplikace, který se postará právě o to, aby se takové chyby nikdy nestaly. Příkladem je aplikace foukáním nebo stříkáním, při kterém nevznikají žádné odřezky, navíc se izolace dostane ke všem složitým místům ve stěně, střeše nebo stropě.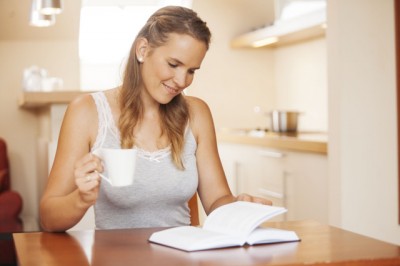 Foukaná přírodní izolace na bázi celulózy pomůže ke zdravému bydlení a k vaší domácí pohodě.
Foukaná izolace zamezí vzniků plísní v bytě nebo domě
Celulóza je vyrobená především z novin, jsou v ní ale samozřejmě ještě další příměsi, které zamezují jejímu hoření, starají se o to, aby v ní nemohly bujet žádné plísně nebo houby a taky díky nim nechutná myším. Je ideálním adeptem na aplikaci foukáním – pokud ji chcete dostat dovnitř do konstrukce, jako je to tomu u střechy nebo stěny moderní dřevostavby, nebo stříkáním – pokud ji chcete nanést jako vrstvu izolace na cihelnou zeď. Takto aplikovaná celulóza se dostane do každého místa bez ohledu na to, jak obtížně je přístupné. Foukat nebo stříkat je samozřejmě možné více druhů izolací, dokonce i ty neprodyšné. Protože ale už víte, že jsou při vytváření zdravého domova až na druhém místě, zaměřte se spíše na moderní "vzdušné" materiály.
Tak co říkáte? Budete se raději pařit jako v igelitu, nebo při stavbě či rekonstrukci svého domova sáhnete spíše po přírodním, prodyšném materiálu, jako je celulóza? Příjemné prostředí, a hlavně zdraví všech rodinných příslušníků už přece stojí za úvahu!