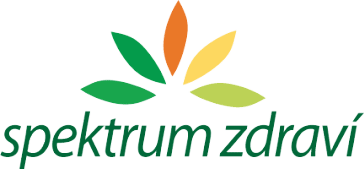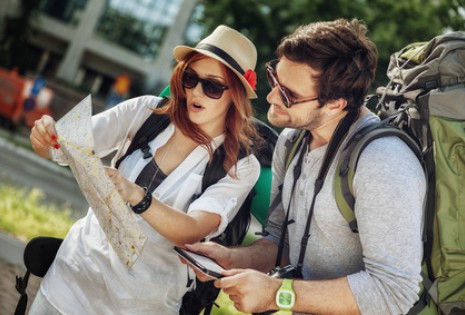 Turistika patří mezi nejoblíbenější volnočasové aktivity
Turistika – cestování a poznávání světa kolem sebe
Turistika patří mezi nejoblíbenější a nejrozšířenější koníčky a obzvláště v České republice má mnohaletou tradici. Krátkodobé cestování, během kterého poznáváme prostředí kolem sebe, památky, přírodu i lidi samotné nám pomáhá odpočinout si od běžných starostí a dozvědět se také něco o sobě samém. Dnes má turistika mnoho specifických oblastí a na rozdíl od rekreačního cestovního ruchu v ní nejde o setrvání na jednom místě, nýbrž o pohyb po větším území. Pojďme se podívat na jednotlivé druhy turistiky a zaměřme se podrobněji na pěší turistiku, která má v našich končinách bohatou historii.
Kořeny turistiky – náhled do historie
Kořeny turistiky hledejme v náboženských putováních do vzdálených míst, která se uskutečňují od nepaměti. Ať už jde o poutě do Mekky nebo do Říma, kromě samotného náboženského rozměru vnímali poutníci vždy i přírodu kolem sebe, po cestě poznávali lidi, památky i celou civilizaci. Z těchto poutí vznikaly z pera mnohých vzdělaných poutníků i cestopisy, díky kterým můžeme nahlédnout ke kořenům dnešní turistiky.
O turistice jako takové pak můžeme mluvit až od 18. století. Tehdy byl důraz na vnímání přírody a krásy kolem sebe značný, lidé si chtěli odpočinout od civilizace, a pokud jim to čas a možnosti dovolovaly, vydávali se na krátké cesty po tuzemsku i po zahraničí. Slovo turistika se používá již od tohoto období, postupně vznikají turistická centra a ubytovny. O výlety do přírody mají zájem především osoby z vyšších vrstev.
Postupný rozvoj dopravních prostředků vedl k rozšiřování možností turistiky, kromě tradiční pěší turistiky se postupně začala vyvíjet cykloturistika i mototuristika. V polovině minulého století pak turistika přestala být výsadou vyšších vrstev a pronikla i mezi střední třídu a dokonce i dělnictvo. Takovým způsobem se vyvíjela, až dosáhla dnešní podoby.
Hlavní oblasti současné turistiky
V současné době rozdělujeme turistiku nejčastěji podle způsoby pohybu. I dnes je stále oblíbená a hojně vyhledávaná pěší turistika s nejbohatší historií. Právě díky ní existuje mnoho turistických klubů a sdružení, které mají na rozvoji pěší turistiky velký vliv. Hojně pěstovaná je také cykloturistika, jejíž rozkvět započal na konci 19. století. Mototuristika se pak často kombinuje s jinými turistickými přístupy. Velký potenciál pro poznávání přírody a života kolem sebe má také vodní turistika neboli vodáctví. Výlety do hor se označují jako alpinismus, horská turistika.
V současné době existují i nejrůznější, spíše okrajové turistické oblasti, o kterých je však v určitých kruzích velký zájem. Může jít např. o geocaching (hledání skrytých cílů pomocí souřadnic), korupční turistiku (cestování k místům, spojeným s korupčními skandály) nebo gastroturistiku, tj. cestování za jídlem a pitím.
Základní složky turistiky
Turistika je složena především ze složky pohybové a poznávací. Nejde zde o dosažení co nejlepších fyzických výkonů, nýbrž o protažení těla, zlepšení kondice a celkového zdraví. Díky poznávací složce pak máme jedinečnou možnost dozvědět se něco o přírodě, životě jiných lidí, lidských výtvorech či historii. Naprostá většina turistických cest a výprav je proto koncipována tak, aby turisté uskutečňovali pohybovou aktivitu, během které se zastaví na zajímavých místech a blíže se s nimi seznámí.
Klub českých turistů
Máme-li se blíže věnovat pěší turistice, která má u nás hojné zastoupení a bohatou tradici, je třeba se zmínit o Klubu českých turistů, který vznikl již v roce 1888. Tehdy se předsedou klubu stal cestovatel a milovník přírody Vojtěch Náprstek. V současné době má Klub českých turistů přes 40 tisíc členů a je nejrozsáhlejší turistickou organizací. Od svého vzniku se členové podílí na vytváření turistických chat, rozhleden, odpočívadel i samotných turistických značení. Pokud vás historie české turistiky a samotného klubu zaujala, vydejte se do Bechyně, kde se nachází muzeum turistiky, otevřené v roce 2006.
Pěší turistika – zásady pohybu v přírodě
Ačkoliv je pěší turistika vhodná a přístupná pro každého, pohyb v přírodě má svá pravidla, která je třeba dodržovat. Klub českých turistů ustanovil celou řadu pravidel pro své členy, která jsou inspirací a návodem, jak se v přírodě během pěší turistiky chovat. Vyjmenujme alespoň některé z nich:
Pohyb během turistické cesty nesmí poškozovat přírodu a rušit další turisty.
Turistické cesty je třeba vybírat s ohledem na aktuální zdravotní a fyzický stav.
Je-li to možné, choďte po vyznačených turistických cestách.
Pokud je cyklostezka spojena s pěší stezkou, choďte po její pravé polovině.
V zimním období dávejte pozor na běžkaře a nikdy nechoďte v lyžařské stopě.
Chcete-li s sebou na výlet vzít i svého mazlíčka, mějte ho na vodítku.
Základní vybavení
Na rozdíl od alpinismu nevyžaduje pěší turistika žádné speciální vybavení. O to větší důraz by měl být kladen při výběru oblečení a obuvi. Vždy počítejte s možností změny počasí, vybavte se pláštěnkou a pěší turistiku provozujte jen v obuvi, která je pro chůzi terénem určená. Bohužel i dnes narazíte na výletníky, kteří zdolávají kamenné cestičky v žabkách, takové putování končí v lepším případě vyvrtnutým kotníkem. Pokud plánujete delší cestu, nepodceňujte ani výběr kvalitního batohu, do kterého si přibalíte dostatek pitné vody, svačinu, baterku, hodit se může i malá lékárnička. Chůzi vám usnadní a vašemu zdraví prospějí trekingové hole.
Turistika naboso
Zmiňme se i o jednom z fenoménů současné pěší turistiky, o turistice naboso. Ta vychází z premisy, že chůze v obuvi je pro člověka nepřirozená a nezdravá. Vznikají mnohé pěší stezky, které jsou přímo upravené pro chůzi naboso. Vyrobeny jsou z různých povrchů, od písku přes kamínky po jehličí, a přináší tak nezvyklý pocit při chůzi.
České prostředí pěší turistice opravdu přeje, není tak divu, že k nám každoročně zavítá nepřeberné množství zahraničních turistů. Važme si této možnosti a alespoň jednou za čas se vydejme po některé z mnoha turistických cest, které nám Klub českých turistů či jiné sdružení připravili.