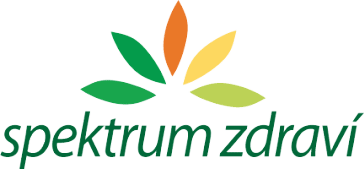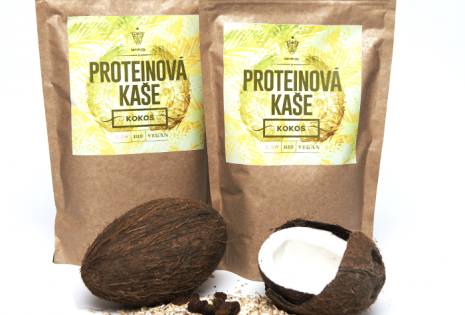 proteinová kaše
První jídlo dne: Proč a jak snídat?
PR článek
Už naše babičky říkaly, že snídaně je nejdůležitější jídlo dne. Dnes nás v tomto názoru utvrzují reklamy, odborníci na výživu, lékař i fitness trenéři. Znáte důvod? Odpověď na tuto otázku by vás mohla motivovat k dodržování snídaňového režimu.
Nejpodstatnější aspekt snídaně tkví v tom, že je to první jídlo dne po dlouhé noční přestávce. Zhruba po sedmi hodinách spánku, kdy jsme neměli žádný přísun energie, je teď potřeba tělo i mysl znovu nastartovat.
Energie, kterou načerpáme ze snídaně, nás musí nakopnout na celý den, a proto bychom snídani měli věnovat velkou pozornost.
Jak, a hlavně co snídáme, ovlivní celý náš den
...ať už jde o trávicí procesy nebo naše duševní rozpoložení. Záleží na snídani, jestli se celý den budeme cítit skvěle, nebo nám bude mizerně. 
Snídaně má jednou velkou výhodu. Je to prakticky jediné jídlo z celého dne, kdy si téměř nemusíme dávat pozor na to, jaké dobroty na talíři máme. Jestli například milujete sladké pečivo, je to právě ráno, kdy si ho můžete v klidu dopřát a začít den bez dietních výčitek, což mnohým z nás jistě dodá pozitivní energii. Mějte na paměti, že zdravá snídaně neznamená jídlo bez chuti, bez tuku, bio a podobně. Snídaně není pouze o tom, co jíme, ale také jak jíme. Tady jsou dvě základní snídaňová pravidla:
Pravidlo první - snídat nerušeně a v klidu
To znamená snídat bez televize, surfování na internetu nebo vyřizování pracovních záležitostí. Tyto činnosti negativně ovlivňují náš požitek z jídla a zkracují čas, který pro snídani máme. Jednoduše řečeno, snídani bychom si měli co nejvíce užít. Kromě toho jen pokud budete snídat pomalu, bez vyrušování a stresu, tělo správně pozná, kdy je syté a vy se nebudete zbytečně přejídat. 
Pravidlo druhé - snídat to, co nám chutná
Nemá smysl začínat den s dietou na talíři, kterou z duše nesnášíme. Snídaně by měla být radost, tak si ji zpestřete. Pořiďte si třeba nějaké pomocníky do kuchyně a hlavně pokud to jde, snídejte s někým, koho máte rádi.
Samozřejmě ne všichni máme čas připravovat si lahodné a zdravé snídaně a ne každý může přípravou snídaně strávit více času.  Tady je několik rad a tipů, jak vše zvládnout i s minimem času:
proteinové palačinky

Začněme tím, čemu se vyhnout a to je sladké pečivo, které je největším strašákem doktorů, fitness trenérů a poradců v rámci zdravého životního stylu. Jedná se především o donuty s polevou a podobné sladkosti, které jsou vyráběny z nezdravého těsta s vysokým obsahem cukru. Pečivo samo o sobě není správou volbou v žádné části dne.
Dobré je také nejíst sladké cereálie (většinou jsou to cereálie pro děti) které jsou opět plné cukrů.
Co bychom tedy jíst měli? Správně bychom měli začít den teplou vodou s citronem, která nastartuje naše zažívání. Vody by měla být alespoň vlažná, studenou bychom náš organismus "vyplašili" a citron je antioxidant, který naše tělo přivítá.
Hořká čokoláda (70 - 90% kakaa) ke snídani je také dobrý začátek dne, stejně jako ovoce.
Některé druhy ovoce jsou pro snídani vhodnější než jiné, protože obsahují větší množství vitamínů a tzv. "přirozených cukrů" které nezpůsobují tak velké kolísání hladiny cukru v těle.
Výbornou volbou na na snídani jsou vajíčka na jakýkoli způsob, kvalitní sýry (jako je ricotta, kozí sýr, cottage) a kvalitní bílé pro-biotické jogurt a ořechy.
Pokud patříte mezi ty, co na snídani nemají příliš času, můžete si dopřát třeba Protein pancakes, které si můžete dochutit a přizpůsobit podle sebe. Toto zdravé palačinkové těsto obsahuje komplexní sacharidy a bílkoviny a nejsou v něm přidány cukry ani plnidla a kypřící prášek.

snídaňová kaše

Dalším vhodným tipem je Lion Nutrition Fitness Mash, zdravá snídaňová kaše s pohankovou a rýžovou moukou a syrovátkou.
Skvělá bio snídaně je například také One Minute Superfoods and Snack and Topping. Jedná se o snídaňovou směs z raw pohankové krupice a raw naklíčeného bezlepkového ovsa. Další bio snídaní je i Raw pohanková nebo proteinová kaše, přičemž obě jsou produkty kontrolovaného zemědělství.  
Nezapomeňte na zásadní věc. Vždy platí, že snídaně by měla mít nízký glykemický index. Jedině tak se po snídani budete cítit sytě a nebude vás celý den "honit mlsná".