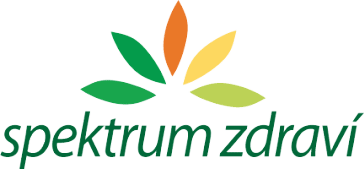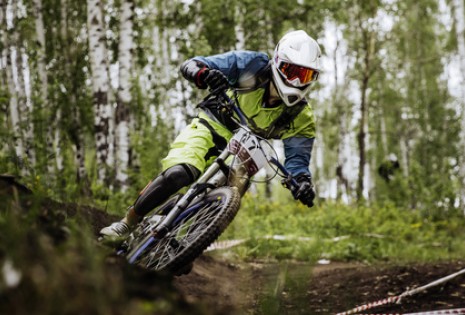 Downhill je divácky velmi atraktivní.
Extrémní sjezd na kole downhill: Zábava pro diváky i jezdce
Downhill je jedna z mnoha cyklistických MTB (mountain biking) disciplín. Patří mezi nebezpečné odvětví horské cyklistiky a řadí se tak do kategorie extrémních sportů. Během závodu vyhrává nejrychlejší jezdec. Trasa je však velmi náročná, je z kopce s až 12% klesáním a obsahuje řadu skoků a úzkých průjezdů v lese. Downhill závodníci musí mít dokonale zvládnutou techniku jízdy. K závodění se jezdci obvykle propracují z jiných méně nebezpečných disciplín.
Downhill se řadí mezi extrémní sporty
Rychlost, odvaha, technická preciznost, fyzická zdatnost. To jsou základní předpoklady úspěšného závodníka MTB. Během závodů sjíždí závodníci trasu z kopce o délce v průměru od 1,5 do 5 kilometrů. Celá trasa vede z kopce, jen zřídkakdy se objevuje stoupání. Jedinými místy se stoupáním jsou nájezdy na skoky. Downhill závody se uskutečňují zpravidla v přírodě, existují však i městské DH závody. Často se kombinují přírodní překážky s těmi uměle vybudovanými.
Závodníci projíždí mezi stromy v lese, překonávají překážky ve formě kamenů či skal, přejíždějí mosty a skáčou přes rampy. Disciplína downhill vyžaduje jízdu na speciálních MTB kolech, která zvládnou i velmi silné nárazy, jsou těžká a odpružené. Vzhledem k nebezpečnosti musí závodníci nosit speciální výstroj včetně helmy a bot.
MTB se začal utvářet v Kalifornii
V minulosti byly sjezdy jen doplňkovou disciplínou klasického cross country. Za zrod moderního extrémního MTB můžeme považovat sjezd hory Mammoth Mountain v Kalifornii v 80. letech. Jezdci se tehdy snažili sjet horu co nejkratší a nejstrmější cestou dolů, přičemž dosahovali rychlosti až 80 km/h. Během 90. let se downhill postupně rozšiřoval a začal se vyvíjet samostatně po boku do té doby běžného cross country.
Výrobci MTB kol začaly vyvíjet nové systémy tak, aby co nejlépe vyhovovaly danému stylu jízdy a byly schopné odolávat silným nárazům a dosahovaly vysoké rychlosti. Inspiraci nacházeli velmi často u motocyklů. Vedle downhillu se později vyvinulo ještě několik dalších extrémních disciplín – mountain cross, free styleMTB a další.
Způsob přenášení a držení rovnováhy se u downhillu liší ve srovnání s klasickou jízdou na horském kole. Jezdci se opírají do šlapek svou vahou, čímž udržují rovnováhu. Těžiště těla je posunuté. Při udržování rovnováhy hraje významnou roli i horské kolo, které odpovídá požadavkům jezdce – je těžké, pevné a odpružené. Na rozdíl od jiných disciplín bývá kolo na downhill těžší a to kvůli odolnosti i stabilitě. Rovnováha je zásadní, udrží jezdce na kole při skoku i při doskoku a umožňuje přesné manévrování mezi stromy a úzkými cestami.
Kolo pro downhill musí vydržet velké nárazy
Na chvíli se ještě zastavme u kol, která se pro disciplínu používají. Sjezdová kola se vyvinula z klasických horských kol používaných pro cross country. Postupně se upravovala podle požadavků jezdců. Z počátku měla kola pro downhill pouze přední odpružení vidlice, později se začala využívat celoodpružená kola. Odborníci však začátečníkům doporučují používat kola jen s předním odpružením, protože takové kolo jim mnoho chyb neodpustí. Začátečníci se tak musí učit technické dokonalosti. Postupně se začal zvyšovat zdvih na vidlici kola i zadního tlumiče, a to až na současných cca 200 mm zdvihu. I když se i sjezdová kola postupně odlehčují, jejich hmotnost se pohybuje kolem 18 kg.
Downhill patří mezi extrémní sporty, během kterých hrozí velké riziko zranění. Pády jsou během sjezdů velmi časté. Rychlá jízda z kopce i spousta pevných překážek riziko jen zvětšují. Proto je velmi důležité, aby jezdci používali kvalitní ochranné pomůcky, které dopady pádů z kola ve velké rychlosti zmírní. Základem je helma, výstroj, chrániče, pevné boty, eventuálně brýle. Při pořizování bezpečnostních prvků musí být pořízeny pomůcky určené přímo pro MTB downhill. Jsou vyztužené a zajišťují mnohem větší ochranu než ochranné prvky pro jiné cyklistické disciplíny.
Jak s MTB začít?
Pokud je vám horská cyklistika blízká a máte rádi adrenalin, downhill by mohl být ideálním sportem pro vás. Vzhledem k nebezpečnosti je třeba začínat s čistou hlavou a postupně, ideálně za pomoci zkušeného jezdce či trenéra. Bez patřičného vybavení (kvalitního kola a ochranných pomůcek) žádné sjezdy ani nezkoušejte. Pokud s MTB teprve začínáte, naučte se používat své kolo a pracujte na technice. V České republice se nachází dostatečné množství bike parků, které jsou pro trénování rovnováhy a manévrování vhodné. Až budete techniku zvládat, můžete začít jezdit v lesech po kopcích a překonávat přírodní překážky – kameny, kmeny nebo cesty různého povrchu.
Downhill je divácky atraktivní sport
Pokud si netroufáte nasednout na kolo a začít se downhillu věnovat, navštivte alespoň jeden z mnoha závodů, které se pravidelně pořádají u nás i po celém světě. Downhill je totiž divácky atraktivním sportem. Už jen sledování jezdců, jak skáčou z vysokých ramp a rychle kličkují mezi stromy, je velkým zážitkem. MTB závody mají i u nás velkou oblibu, proto jsou na vysoké úrovni s dobrým zázemím pro jezdce i závodníky a jsou často doplněné o bohatý kulturní program.
Extrémní sporty a extrémní sjezdy na kole nevyjímaje jsou stále populárnější a pořádané akce jsou i v České republice stále větší a významnější. Ať už se downhillu začnete sami věnovat, nebo jen budete navštěvovat závody, stane se zábavnou a plnohodnotnou náplní volného času.