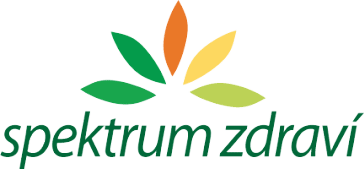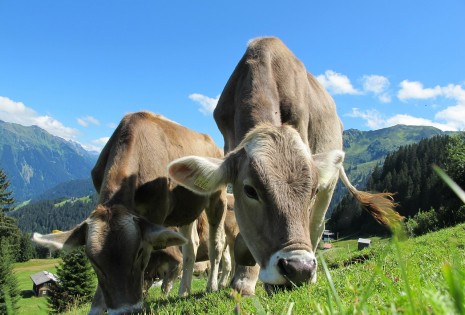 Colostrum – pro sportovce i nesportovce
PR článek
Colostrum, nebo také česky kolostrum, je ryze přírodní záležitost a naprosto unikátní produkt, který byl znám už starým indickým kmenům. 
Jeho základní přidaná hodnota spočívá v tom, že podporuje budování imunitního systému a udržuje jej v rovnováze. Vzhledem k tomu, jakým dnes čelíme civilizačním chorobám a celkovému náporu na náš organismus, je kolostrum jedením z nejvhodnějších a zdraví prospěšných doplňků stravy. 
Kolostrum je zázračný koktejl prospěšných látek
Důvodů, proč je kolostrum vhodné pro každého jedince, je hned několik. Prvním z nich je že obsahuje imunoglobuliny, což jsou proteiny s proti-látkovou aktivitou. To znamená, že obsahuje látky, které nás chrání před vnějšími vlivy. Základní třídy těchto látek jsou IgA, IgM, IgE a tyto všechny jsou obsaženy v kolostru. Důvodem číslo dvě je vysoký obsah aminokyselin. S těmi se nejčastěji setkáváme v bílkovinách. Pro naše tělo jsou důležité, protože se přímo podílejí na metabolických procesech. Kromě toho to jsou katalyzátory biochemických reakcí, pomáhají zvětšovat objem svalové hmoty, podporují srdeční činnost a usnadňují regeneraci organismu po zátěži. 
Posledním důvodem, proč má kolostrum téměř zázračné účinky, je jeho obsah růstových faktorů. Ty nejsou pro dospělého jedince nezbytné, ale pro novorozence jsou tyto růstové faktory naprosto stěžejní. Kolostrum neboli mlezivo, je látka, která se v další fázi přetváří na mateřské mléko. Jedná se tedy o první mateřské mléko, látku, kterou jsou novorozenci, jako jedinou, schopni pozřít. Je to první potravina, kterou každý z nás zná už od narození. 
Tento patent přírody (v laboratorních podmínkách se ještě nikdy nepodařilo nic podobného vytvořit) se v prvních dnech života dítěte ve své podstatě stará o jeho celkovou imunitu. Buduje ji a posiluje. Dítě do té doby bylo v imunologickém bezpečí dělohy své matky. Kolostrum se stará o to, aby dítě v prvních dnech svého života přežilo. Je to ojedinělý mix naprosto zásadních látek pro vstup do samostatného života, kde dítě již nechrání lůno jeho matky s plodovou vodou a všemi podstatnými živinami. 
Tento vzácný produkt důležitý pro naše tělo dnes můžeme nahradit. Dobytčí (kravské) neboli bovinní kolostrum je na 99% příbuzné s tím lidským. Zvířecí kolostrum (téměř každý savec jej produkuje a téměř každé mládě jen konzumuje) se může od lidského lišit, ale v podstatě je pro každého savce kolostrum přínosné a zpracovatelné.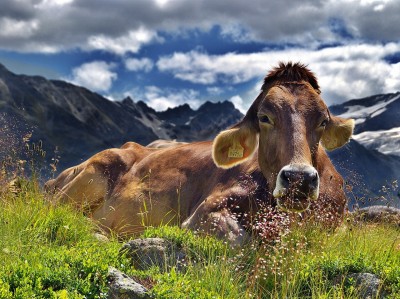 Proč tedy kolostrum užívat?
Předně nás chrání. Podporuje imunitní systém a posiluje jej. Růstové faktory v imunoglobulinu obsažené u dospělých podporují regeneraci buněčných tkání a zpomalují stárnutí. Růstový hormon je z růstových faktorů tím nejpodstatnějším a jak dokazují americké studie, dokáže několikanásobně urychlit regeneraci organismu. 
Užívání kolostra je doporučeno při infekčních onemocněních (přenosné choroby způsobené mikroorganismy), autoimunitních onemocněních (taková, co jsou vyvolána důsledkem abnormální reakce těla na vlastní antigeny), alergiích, kardiovaskulárních onemocněních (onemocnění srdce a cév), nádorových onemocněních atd. Také je vhodné kolostrum užívat při vyšší sportovní zátěži a pro rychlejší a efektivnější regeneraci. V neposlední řadě můžeme kolostrum cumlat v ústech při bolestech v krku, jeho účinné láky se budou uvolňovat již v dutině ústní a pomůže nám se bolesti (často způsobené infekcí a zánětem) zbavit. 
Kolostrum lze zakoupit jako kapsle, tzv. perličky nebo také v tekuté formě. Výhodné je kolostrum přijímat v kombinaci s Aloe vera gelem, kdy se jejich účinky vzájemně znásobují. Při užívání je podstatný je časový odstup konzumace kolostra od konzumace jídla s bílkovinou a také je důležité nezapíjet kolostrum teplými nápoji.