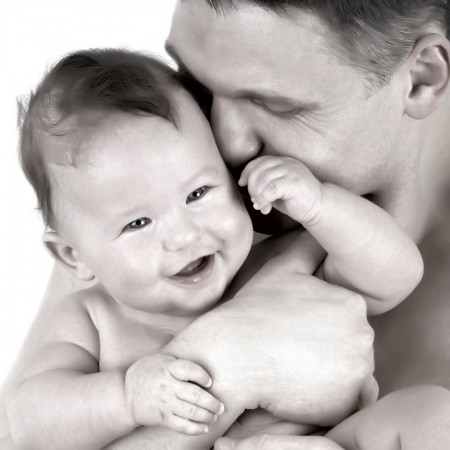 Toužíte po miminku, přejete si ho, těšíte se. Počítáte si plodné dny a snažíte se je s partnerem maximálně využít. Z radostné záležitosti, kdy hodláte na svět přivést nový život, se stává nepříjemná a smutná povinnost. Mnozí muži to navíc vzdávají, jsou rozmrzelí a už vůbec nemají chuť absolvovat pro ně nepříjemná vyšetření.
Nemůžeme se jim divit. Smutným a obecně známým faktem totiž je, že v Česku se potýká s neplodností 20 - 25 % párů a podle posledních evropských výzkumů má plně zdravé a funkční spermie jen necelých 48 % mužů ve věku do 37 let. U více než 50 % párů tkví problém s početím na pánské straně, přitom muži o existenci komplikace často nemají ani tušení. Který muž by chtěl patřit do této skupiny a radostně by si šel pro potvrzení této nepříjemné skutečnosti? Žádný – ani ten váš…
V tomto článku proto představíme, jaká 3 základní vyšetření by měli neplodní muži absolvovat, aby mohli včas odhalit a odstranit problémy s početím.
Plodnost každého muže závisí na kvalitě, pohyblivosti a také počtu spermií. Dříve se udávalo, že by zdravý muž měl mít v jednom mililitru semene 80 - 120 milionů spermií, přičemž nejméně 50 % z nich by se mělo aktivně pohybovat směrem k vajíčku. Situace se však změnila a stanovená kritéria se pod vlivem řady faktorů zmírnila. "V současné době je podle Světové zdravotnické organizace pro splnění normálního počtu pouze 15 milionů spermií na 1 ml, a přesto má přibližně 40 % světové mužské populace spermie narušené tak, že má problém s početím dítěte. Kvalita spermií hraje v mužské plodnosti nezastupitelnou a rozhodující roli," potvrzuje negativní trend Petr Galle ze společnosti Vegall Pharma, která se zaměřuje na problematiku mužské neplodnosti.
Tělesné vyšetření sleduje sekundární pohlavní znaky a velikost varlat
Při potížích s početím se muži v první řadě podrobují celkovému tělesnému vyšetření. V rámci něj se lékaři zaměřují nejčastěji na velikost penisu, jeho zakřivení a zvláště na umístění ústí močové trubice. Dále věnují pozornost přítomnosti varlat a jejich velikosti, přičemž normální je rozměr 4 x 3 cm s objemem vyšším než 20 mililitrů. U nadvarlat sledují lékaři zejména cystické rozšíření nebo jejich zatvrdnutí, které naznačuje možnost neprůchodnosti. V další fázi vyšetření věnují odborníci pozornost chámovodům a druhotným pohlavním znakům. Ty mohou prozrazovat vrozené nemoci, například eunuchoidní vzhled, nadbytek prolaktinu či estrogenů, a to například v podobě zvětšených ňader. Na závěr pak lékaři vyšetřují pacienta přes konečník, skrze nějž sledují velikost, tvar či ohraničení prostaty. V ideálním případě by měla být symetrická, o velikosti kaštanu se žlábkem uprostřed. Neměla by být bolestivá.
Spermiogram odhalí kvalitu a pohyblivost spermií
V další fázi testování muž obvykle podstupuje mikroskopické vyšetření semene, tedy spermiogram. Nejedná se o invazivní řešení, muž zde pouze odevzdá vzorek spermatu. Lékaři na jeho základě vyhodnotí kvalitu, tvar, hustotu či pohyblivost spermií. Pokud shledají vyhotovený spermiogram abnormálním, obvykle v první řadě radí upravit životní styl a zařadit do jídelníčku vhodné potraviny. Odborníci doporučují omezit kouření, pití alkoholu či předcházet zvyšování teploty varlat.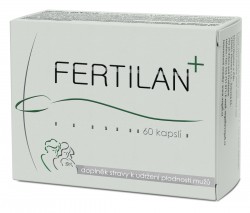 Muži by také měli zvýšit příjem vitaminu E, C, zinku, kyseliny listové a zejména selenu. Ten totiž přispívá k normální tvorbě mužských pohlavních buněk. Pokud chtějí mít muži jistotu, že tělu dodávají vše potřebné v dostatečných denních dávkách, případně změnu k lepšímu urychlit, mohou se poohlédnout po preparátech typu Fertilan. Je však třeba mít na paměti, že se výsledný efekt projeví vždy nejdříve za 2,5 - 3 měsíce, což je přibližná doba zrání spermií.
Hormonální vyšetření se zaměřuje na koncentraci testosteronu
Hormonální vyšetření podstupují muži, kteří mají i po 3 a více měsících upravené životosprávy stále abnormální hodnoty spermiogramu. Jedná se zejména o osoby, které mají koncentraci spermií nižší než 10 milionů na 1 mililitr, muže s poruchou sexuálních funkcí nebo o ty, jejichž příznaky značí endokrinologické onemocnění. "V rámci hormonálního vyšetření se u mužů zaměřujeme na koncentraci testosteronu, luteinizačního hormonu, folikulo-stimulačního hormonu a prolaktinu, a také jejich vzájemný poměr. Na základě těchto informací můžeme dobře vyhodnotit, zda má neplodnost muže hormonální charakter a kde konkrétní problém tkví. Poměrně často nacházíme zvýšenou koncentraci folikulostimulačního hormonu, tvořeného v hypofýze,, která je symptomem závažných problémů se samotnou tvorbou spermií," objasňuje sexuolog a gynekolog MUDr. Pavel Turčan. Problémem je například i nadbytek estrogenů, které se často projevují problémy s erekcí. Hormonální porucha je však primární příčinou neplodnosti jen u méně než 3 % testovaných mužů.
Co s tím můžete udělat hned?
Kvalita spermií klesá hlavně kvůli našemu špatnému životnímu stylu. Což je paradoxně dobrá zpráva, protože to můžeme změnit - bezbolestně, přirozeně a bez vedlejších účinků. Než tedy začnete muže nutit k návštěvě lékaře nebo k abstinenci a zdravé stravě, sáhněte po Fertilanu.
FERTILAN – podpoří spermie i náladu
Doplněk stravy Fertilan obsahuje několik prověřených látek, jejichž správná kombinace vašemu muži dodá tu správnou energii, potřebnou k početí miminka. Fertilan obsahuje koktejl přírodních látek (např. mateří kašička, kořen Maca, žen-šen), které blahodárně působí na počet a pohyblivost spermií, ovlivňují také libido a potenci. Selen a další antioxidanty například chrání spermie před ztrátou hybnosti a před snížením schopnosti penetrace. To vše v standardních tobolkách, které si jednoduše váš muž vezme ráno a večer. Nenápadné, pohodlné.
Co na to lékař?
Zkušený gynekolog MUDr. Pavel Turčan z centra Mediol v Olomouci, který mimo jiné pomáhá mladým párům k vlastnímu miminku při problémech s otěhotněním, si ověřoval účinnost Fertilanu sledováním menšího vzorku svých pacientů. Pacienti užívali přípravek Fertilan 2x1 kapsli denně po dobu tří měsíců. Spermiogram byl hodnocen před užíváním a po třech měsících užívání.
Téměř ve všech sledovaných parametrech, došlo v průměru ke zlepšení hodnot. Nejvyšší nárůst v hodnotách zaznamenal MUDr. Turčan u celkového počtu spermií v ejakulátu (až o 26%), v počtu spermií na 1 ml (až o 38%), v procentu progresivně pohyblivých spermií (až o 41%). Kvalita spermií se tedy v naprosté většině případů zlepšila a to hlavně v oblastech, které jsou pro schopnost oplodnění vajíčka významné.
Druhotným výsledkem testu je také zjištění, že Fertilan velmi dobře funguje především u mužů, jejichž věk nepřekročil 40 let. Tedy u věkové kategorie, která nejčastěji potřebuje podpořit kvalitu spermií a tím i svou plodnost.
Závěr
Příroda je mocná čarodějka, a pokud vhodně zvolený přírodní doplněk stravy podpoříte i změnou stravy a životního stylu, můžete očekávat, že se zvolená strategie projeví pozitivně.
Více informací získáte na bezplatné lince: 800 100 140 nebo na www.vegall.cz nebo na www.prirodazenam.cz