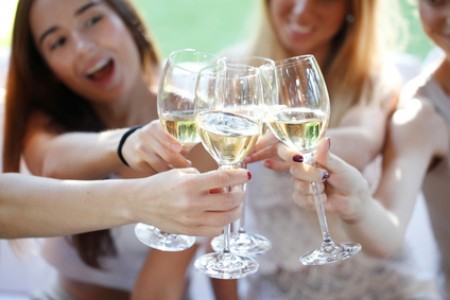 Eventová agentura zajistí dokonalou oslavu.Spočítali jste si někdy, kolik oslav absolvujete za jeden rok? A kolik je jich za celý život? Neznám mnoho lidí, kteří by si pořádání rodinných oslav užívali. Pro většinu z nás je to úmorná a stresující činnost. Pro paní Martinu Putnovou je však organizace společenských událostí nejen práce, ale i zábava. Majitelka agentury E&P 4 you, Martina Putnová, se různých akcí pro firmy i soukromé osoby původně účastnila jako hosteska. Vymýšlení a organizování akcí ji tak bavilo, že založila vlastní agenturu.
Zeptali jsme se, co vše může taková eventová agentura zajistit a jak ji mohou využít nejen firmy, ale i soukromé osoby.
Martino, jak můžete našim čtenářům pomoci, při pořádání rodinných oslav?
Naše eventová agentura dokáže zajistit organizaci jakékoliv akce. Od přípravy, jako je rezervace místa, zajištění jídla a pití, dekorace a květinovou výzdobu nebo plánování programu a shánění animátorů, účinkujících nebo artistů dle naplánovaného programu.
V den D se postaráme, aby bylo vše připraveno a v průběhu oslavy, díky dohledu vaší osobní koordinátorky vše klapne na jedničku.
Opravdu je organizace oslavy tak náročná?
Kdo alespoň jednou pořádal dětskou oslavu, dokáže si představit, kolik práce dá zajistit všechny potřebné záležitosti. Věnujete tomu spoustu času, hledání, domlouvání, telefonování, ježdění a vyzvedávání. Nakonec jste ze všeho tak vyčerpaní, že se na oslavu ani netěšíte.
Výhrou jsou osvědčení dodavatelé - restaurace, cukráři, lahůdkářství - ale co ve chvíli, kdy nemohou? Nebo odřeknou na poslední chvíli? Nabídky je všude spousta, ale trefí se do vašich požadavků a chutí?
Trávíte hodiny nad přípravou dekorací a vymýšlením programu, který nakonec celý  změníte, protože poníkovi spadla podkova nebo se rozpustil zmrzlinový dort.
Oslava babiččiných devadesátin s širokou rodinou je ještě zábavnější. Však je jistě dobře znáte, sestřenici Nespokojenou s rošťáky, kteří vždycky něco rozbijí a tetičku Trudnou, která si vždycky sedne poblíž strýce Tabáčka a celou oslavu se dusí.
A teď si představte oslavu, kterou si užijete společně se svými hosty. Vše bude připraveno, vše bude na svém místě. Personál bude přesně vědět, kam návštěvníky usadit. Animátoři zabaví děti i dospělé. A hřeb večera, narozeninový dort, se objeví v tu pravou chvíli, těsně před odpálením ohňostroje. Vaši hosté si budou užívat oslavu a vy s nimi, klidní a spokojení, že vše funguje.
Proč si myslíte, že by vás měli naši čtenáři využít?
Mnoho lidí se ve víru zařizování ani nepozastaví nad tím, co vše je třeba zařídit, aby akce probíhala perfektně a bez problémů. Někdy dochází k různým nedorozuměním a stresovým situacím, které kazí náladu hostiteli a někdy i hostům.
Mám zkušenosti, že kvůli řešení nějakého malicherného problému třeba maminka propásla rozbalování dárků svých dětí. Jednou dokonce na oslavu narozenin přišel opilý klaun!
Taková situace se vám s námi nestane. Všechny naše dodavatele osobně prověřujeme, abychom přesně věděli do čeho jdeme. A když se přeci jen objeví nějaký nečekaný problém, vždy máme v záloze plán B, který plně nahradí původní myšlenku. 
Mám obavu, že nikdo cizí nedokáže vystihnout tu správnou atmosféru.
Je pro nás dost podstatné vyjasnit si s klientem jeho představy o dané akci. Ptáme se na věci, které se mu líbí a chce, stejně jako na věci, které nechce. Než začneme vůbec něco vyřizovat, vždy předložíme návrhy a plány, které klient odsouhlasí. Jedině tak můžeme zaručit, že dokážeme splnit všechny sny.
A nebude nám ta řízená zábava spíš na obtíž?
Není třeba bát se nějaké přílišné organizovanosti. Naše koordinátory, animátory a moderátory vybíráme s citem. Velmi dobře dokáží odhadnout situaci a nevměšovat se někde, kde není potřeba. Na druhou stranu mají skvělé zkušenosti s rozjížděním zábavy mezi hosty. Pokud si nejsou jistí, vždy se dohodnou s klientem, jak postupovat.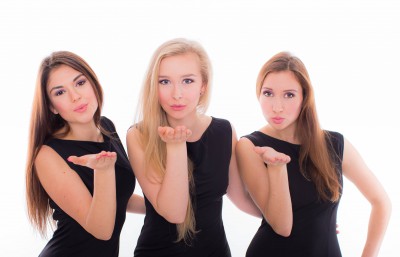 Hostesky eventové agentury
To ale pořádáte jen velké oslavy, že?
Ale vůbec ne! Nemáme žádné balíčky služeb. Našim klientům vycházíme maximálně vstříc. Potřebujete vyřídit konkrétní požadavky? Jsme k dispozici. Chcete-li pouze hostesky, které se postarají o hosty, je to možné. Je však pravdou, že komplexní řešení nás naplňuje nejvíc. Po pořádání velkých akcí pro firmy jsou pro nás rodinné oslavy odpočinkem a příjemnou událostí. Těší mě sledovat spokojené tváře oslavenců a hostů.
Ale to bude určitě hrozně drahé.
Našim klientům vycházíme vstříc nejen svými nápady a nabídkou služeb, ale i dodržováním stanoveného rozpočtu.
Dokážeme uspořádat skromnou oslavu i velkolepou párty na neobvyklém místě, s řadou účinkujících, luxusním občerstvením a profesionálním personálem.
To jistě není vše, co pro nás můžete se svým týmem udělat.
To je pravda, moje agentura se zabývá podporou podnikání formou promo akcí. Baví mě vymýšlet nová řešení pro své klienty. Ráda pomáhám začínajícím podnikatelům získávat nové zákazníky. Nedávno má kamarádka otevírala nové kadeřnické a kosmetické studio. Vymysleli a organizovali jsme pro ni otevírací akci, která měla klienty seznámit s jejími službami. Zajistili jsme občerstvení, vystoupili i známí umělci, hosté dostali poukázky na nabízené služby. Již dva měsíce po této akci byly kapacity salonu naplněny a pro nové klientky se jen těžko hledají volné termíny.
Naše společnost dokáže vaši firmu skvěle prezentovat i na akcích typu veletrhy, festivaly nebo sportovní události. 
Chcete si i vy konečně užít oslavu narozenin? Potřebujete pomoc s organizací společenských, rodinných či jiných událostí? Nebo jste začali podnikat a nevíte si rady, jak oslovit své zákazníky?
Plánujte své velké události se společností E&P 4you, Martina Putnová a její tým se postará o vaši zábavu a spokojenost.