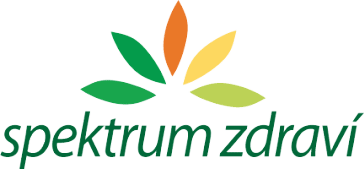 Ayur Elixir 9 Ashwagandharishta
Ajurvédský bylinný elixír - Energie
Složení: Aqua, Withania somnifera, Saccharum officinarum, Rubia cordifolia, Terminalia chebula, Coscinium fenestratum, Glycyrrhiza glabra.
Réva vinná (Vitis vinifera) je jednou z nejstarších kulturních rostlin pěstovaných člověkem. V produktu Ayur Elixir 8 Draksharishta je obsažena pro své antioxidační vlastnosti. Osoby s problémem s nadváhou ocení schopnost révy vinné kontrolovat tělesnou hmotnost a redukovat celulitidu. Napomáhá také normálnímu stavu pokožky a tkání.
Z mořeny srdčitolisté (Rubia cordifolia) se pro medicínské účely využívá hlavně její kořen. Je to přírodní antioxidant a podporuje imunitní systém. Pokud vás trápí zažívací potíže, tak je to právě mořena srdčitolistá, která vám může pomoci. Podporuje totiž trávení a reguluje chuť k jídlu. Napomáhá také normální činnosti jater a nervové soustavy. Mořena srdčitolistá je vhodná zejména pro ženy, protože zajišťuje menstruační komfort a působí pozitivně na tělo během těhotenství.
Vrcholák myrobalánový (Terminalia chebula) je přírodní antioxidant, který podporuje normální trávení i vylučování. Tato bylinka, v Indii známá po jménem Vibhitaka, působí pozitivně i na normální činnost jater a pomáhá udržovat normální hladinu glukózy a cholesterolu v krvi. Vrcholák myrobalánový je prospěšný i pro normální funkci močových cest.
Lékořice lysá (Glycyrrhiza glabra) je taktéž obsažena v přípravku Ayur Elixir 9 Ashwagandharishta. Tato rostlina pochází původně ze Středomoří, do českých zemí se dostala až v 16. století (dodnes roste na jižní Moravě). Pro léčebné účely se používá zejména kořen lékořice lysé, který působí pozitivně na nervový systém. Pomáhá tak zachovávat duševní zdraví a klid. Dále ho ocení osoby, které drží dietu, protože lékořice lysá kontroluje tělesnou hmotnost a napomáhá tak hubnutí.
Ajurvédské Elixíry Siddhalepa neboli (aristhy) patří k nejstarší tradici ajurvédských medikamentů, které se užívají již tisíce let. Elixíry se používají k harmonizaci všech tří dóš. Elixíry obsahují původní neupravované výtažky z bylin, kořenů, kůr a listů. Receptury pocházejí z ajurvédských tradic, starších déle než 5000 let. Pro dosažení nejvyšší čistoty a kvality se nechávají dozrát po dobu 45 dnů v sudech z teakového dřeva. Siddhalepa velice dbá na výrobní proces tak, aby byl tradiční a v nezměněné formě tak probíhal dodnes dodnes. Klade důraz na to, aby se receptury neměnili, neboť by se tím snižovali léčivé vlastnosti jednotlivých přísad.
Ájurvédské elixíry se užívají k harmonizaci tří dóš a pomáhají při různých problémech nerovnováhy těla i duše. Každý elixír má podle ajurvédy zcela jedinečné účinky na bioenergie (dóši). Tyto účinky jsou staletími prověřené. Mezi lidmi jsou elixíry Siddhalepa velice oblíbené také pro jejich specifickou a originální chuť.
Elixíry neobsahují chemické přísady, konzervační látky a syntetický alkohol. Alkohol obsažený v elixírech vzniká přirozenou cestou fermentací výrobku v teakových sudech.
Objem: 220 ml
Doporučené dávkování: 2 polévkové lžíce 3 x denně před hlavním jídlem
Skladování: Na tmavém a chladném místě, v uzavřeném obalu, mimo dosah dětí! Minimální trvanlivost do data uvedeného na obalu.
Upozornění: Obsah začněte užívat pouze z nepoškozeného bezpečnostního obalu. Přípravek není určen pro děti do 3 let, pro těhotné a kojící ženy. Nepřekračujte doporučené denní dávkování. Není určeno jako náhrada pestré stravy.
Doplněk stravy.
Dodavatel/Výrobce: Siddhalepa

---
Kategorie: Kapky, extrakty, elixíry
Chudokrevnost, Energie, krvetvorba, Potence, Regenerace a rekonvalescence, Senilita, Srdce, Stárnutí
---
Stáhnout v PDF