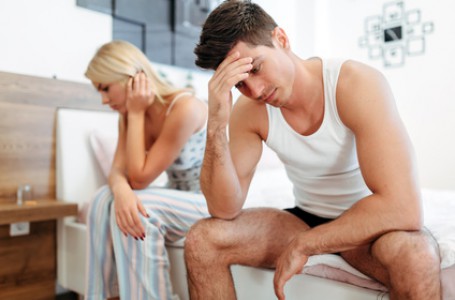 Neplodnost mužů je problémem, který je v dnešní době mnohem častější než cca před 20 lety. Problémy s otěhotněním by však vždy měly páry řešit společně.
Neplodnost neboli infertilita je definována jako neschopnost páru počít dítě během jednoho roku nechráněného pohlavního styku či neschopnost udržet těhotenství. Především ve vyspělých zemích počet neplodných párů výrazně stoupá. Na straně muže to souvisí nejčastěji se sníženou kvalitou spermatu, genetickými poruchami či neprůchodností chámovodů. Díky asistované reprodukci se narodí v ČR kolem 4% dětí.
Výskyt neplodnosti u mužů
Uvádí se, že v ČR stoupl počet neplodných párů již k téměř 20%. Na neplodnosti se téměř 40% podílejí muži, 40% ženy a další jsou kombinací obou či nedokážeme určit přesnou příčinu. V minulosti převažoval problém spíše na straně žen. Dle některých statistik je oproti 50-60letým mužům výrazně zhoršena kvalita spermatu u 20-30letých.
Vývoj spermie
Spermie jsou mužské pohlavní buňky vznikající vysoce specializovaným procesem, tzv. spermatogenezí ve varlatech. Vyvíjí se 72 dní. Poté sice vypadají jako zralé, avšak nejsou schopny rozpoznat, navázat a oplodnit vajíčko. Proto jejich vývoj pokračuje asi 12 dní v nadvarleti, v jehož koncové části jsou skladovány do ejakulace (výron semene). Ejakulát obsahuje spermie a sekrety z přídatných pohlavních žláz, které obsahují celou řadu enzymů a proteinů pomáhajících při oplození. V ženských pohlavních cestách dochází ke konečné fázi zrání spermie, tzv. kapacitaci, kdy spermie získává schopnost efektivně najít a rozpoznat vajíčko, navázat se a umožnit splynutí mužské a ženské pohlavní buňky, oplození. Pro správný vývoj spermie je nutná teplota nižší, než je teplota těla, zajištěná sestoupením varlat do šourku před porodem. Zrání spermií začíná v pubertě, avšak zárodečné buňky jsou zde již z prenatálního období. Vývoj je řízen hormony z hypofýzy (FSH - folikuly stimulující a LH - luteinizační hormon) a testosteronem.
Příčiny neplodnosti u mužů
Na mužské neplodnosti se může podílet celá řada faktorů, někdy je příčina pouze jediná, v poměrně velkém procentu se nepodaří jasnou příčinu zjistit. V posledních letech přibývá spíše starších párů, které se snaží otěhotnět. Věk samotný hraje velkou roli v možnostech oplození, neboť kvalita spermií i vajíček se s věkem snižuje.
Mezi anatomické příčiny patří tvarové a vývojové odchylky pohlavních orgánů. Poškození jednoho nebo obou varlat může souviset se  záněty či prenatálně nesestouplým varletem do šourku (kryptorchismus). Proto je u novorozenců a malých dětí nutno kontrolovat přítomnost varlat v šourku a jejich případnou absenci řešit operačně v časném věku a tím snížit riziko neplodnosti v dospělosti. Přítomnost varikokély (rozšíření žil v oblasti šourku) nepříznivě ovlivňuje tvorbu spermií zhoršením prokrvení varlete a zvýšením okolní teploty. Potíže při pohlavním styku mohou být způsobeny vývojově chybným vyústěním močové trubice na spodní straně penisu rozštěpem (hypospadie) či shora (epispadie). Dále při ejakulaci u některých mužů dochází k výronu semene do močového měchýře (retrográdně).
Neplodnost mužů a ozařování
Pokud je muž léčen pro nějaký nádor ozařováním, je vhodné uvažovat o odběru a uschování spermií před zahájením léčby, protože při radioterapii dochází k poškození vývoje a transportu spermií.
Genetické poruchy (mutace, odchylky v chromozomech) tvoří asi 5% příčin neplodnosti muže, hormonální o něco méně. Porušení bariéry mezi vyvíjejícími se spermiemi a krví může indukovat vznik autoprotilátek proti spermiím. Imunitní systém muže pak bojuje proti vlastním spermiím, které ničí.
Neplodnost a životní styl
Na plodnost muže má také výrazný vliv životní styl. Narůstá počet pohlavně přenosných chorob a tím záněty pohlavního ústrojí. U kuřáků je prokázaný zvýšený počet poškozených spermií s horší pohyblivostí, toxické zplodiny podněcují vznik genetických odchylek. Při obezitě se snižuje hladina testosteronu, což může vést až ke ztrátě libida (sexuální touhy). Neméně škodí nadměrný stres, nedostatek pohybu či velká zátěž, dlouhodobé přehřívání organismu, nadužívání alkoholu a drog. Na snížení plodnosti se udává i možný vliv plastů obsahujících Bisphenol A (všechny plasty krom označených bez BPA), což je významná toxická látka.
Diagnostika neplodnosti u mužů
Pokud máte podezření na neplodnost, pátrejte po možných příčinách zpočátku sami či ve spolupráci s lékařem při potřebě dalšího vyšetření či objasnění nejasností. Nezapomínejte zejména na opožděný sestup varlat do šourku, proběhlé záněty, operace v tříselné krajině, přidružená onemocnění, genetickou zátěž v rodině. Důležité jsou otázky na potíže při pohlavním styku, poruchy erekce a ejakulace. Lékař provádí vyšetření zevních pohlavních orgánů, hodnotí velikost varlat a jejich konzistenci.
Jak se vyšetří spermiogram?
Vyšetření spermií patří mezi základní vyšetření muže. Po 4-7 denní sexuální abstinenci poskytne muž vzorek semene. V tzv. spermiogramu se hodnotí objem ejakulátu, pH, viskozita, počet a kvalita spermií, jejich pohyblivost, event. přítomnost známek zánětu. Vyšetření by se mělo provádět opakovaně v několikaměsíčních intervalech. V posledních letech se "normální" hodnoty spermiogramu přizpůsobily zhoršující se kvalitě ejakulátu mužů. Při hodnotách kolem 20 milionů spermií/ml i méně, s uspokojivými dalšími parametry, je však prokázaná stejná možnost spontánního otěhotnění jako u mužů s vyšším počtem spermií. Opakovaný spermiogram s počtem spermií pod 5mil/ml již je závažnou poruchou plodnosti, nikoliv však neřešitelnou.
Spermiogram
Další možností je postkoitální test, kdy se po styku odebírá sekret z poševní sliznice ženy a sleduje se aktivita spermií. Toto vyšetření nám lépe ukáže na chování spermií v přirozeném prostředí ženy, odhalí případné protilátky těla ženy proti spermiím (imunitní reakce proti spermiím podobně jako u muže).
Dle výsledků se dále doplňuje hormonální a genetické vyšetření, funkční vyšetření spermií na přítomnost nežádoucích autoprotilátek. Vyšetření jsou nebolestivá, prováděna z krve či ejakulátu a poševního sekretu partnerů. I přes výrazný pokrok v diagnostice neplodnosti zatím nejsme dostupnými vyšetřeními schopni odhalit všechny příčiny neplodnosti.
Léčba neplodnosti u mužů
Vždy je třeba hodnotit a ovlivňovat možnost otěhotnění celého páru. Pokud je žena v pořádku, pak i poměrně závažné poruchy plodnosti mužů mají dobrou šanci na spontánní početí. Pokud se vás tento problém týká, pak je s výhodou pečlivé monitorování páru a snaha o spontánní početí pod vedením lékařů jeden rok. V současné době je však trend k rychlému řešení vzhledem k vyššímu věku ženy a zdokonalujícím se možnostem zejména asistované reprodukce.
Základem léčby neplodnosti u muže je odstranění příčiny, pokud je to možné. Používá se celá řada léků, ale i vitamínů či produktů přírodní medicíny. K terapii zánětu se podávají antibiotika a nesteroidní antiflogistika, někdy kortikoidy. Hormonální léčba spočívá zejména v podávání androgenů (testosteron) při snížené spermatogenezi či antiestrogenů (tamoxifen). Chirurgické postupy nejsou příliš úspěšné a spočívají v odstranění anatomických abnormalit (varikokéla, epispadie, zánětlivé změněné chámovody). Při potížích s erekcí lze cvičit tzv. Kegelovy cviky. Jedná se o jednoduché posilování svalů pánevního dna u mužů (ale i žen), které zlepšuje erekci, oddaluje předčasnou ejakulaci, zabraňuje úniku moči.
Při prevenci a léčbě snížené plodnosti se uplatňuje zvýšený přísun vitamínu B, C, E, dále některých stopových prvků (zinek, selen). Je známa celá řada léčivých bylin k přípravě čajů či tinktur, jako příklad uvádíme rakytník, ženšen, kotvičník.
Metody asistované reprodukce
V České republice existuje velké množství reprodukčních center. Vyberte si takové, kde trpělivě radí, odpovídají na vaše otázky a mají dobré výsledky. Na těžké poruchy plodnosti můžete využít metody asistované reprodukce, z nichž některé jsou hrazeny zdravotní pojišťovnou. Nepřítomnost spermií v ejakulátu (azoospermii) lze řešit mikrochirurgickou operací – odsátím spermií z nadvarlete při neprůchodnosti mezi nadvarletem a moč. trubicí (MESA =mikrochirurgická epididymální aspirace spermií) či varlete (TESE = testikulární extrakce spermií). Získané spermie se pak užijí v další z metod asist. reprodukce. In vitro fertilizace (IVF), tzv. "ve zkumavce" je přidání spermií do roztoku s vajíčkem, kdy dojde k samovolnému oplození. Intracytoplazmatická injekce spermií (ICSI) je mikromanipulační technika, při které je navozeno oplodnění injekcí jedné spermie do vajíčka. Stačí pouze jediná spermie, proto lze metodu použít téměř všech mužů s těžkou neplodností. Nevýhodou je vpravení náhodné, třeba i nezralé spermie, proto jsou zdokonalovány další metody, kde je vybrána spermie především dle své zralosti a morfologie. Tím nejlépe napodobí přirozený proces oplození, při kterém se uplatňuje "nejlepší" spermie.
Prevence neplodnosti u mužů
Některé příčiny neplodnosti muž ovlivnit nemůže. Přesto jich zůstává celá řada, na které se můžete zaměřit. Předně je dobré těhotenství plánovat. Snažte se dodržovat zdravý životní styl, redukovat hmotnost při obezitě, vyvarujte se pohlavně přenosným chorobám či je alespoň zavčas vyléčte. Vzhledem k dlouhému vývoji spermií alespoň 3 měsíce před plánovaným početím byste měli přestat kouřit, omezit alkohol, vyhýbat se přehřívání (např. dlouhé řízení, některé sporty). Neplodnost páru je také velmi ošemetný psychologický problém. S počtem neúspěšných pokusů o početí často vzniká psychický nátlak na oba partnery, styk se stává stresujícím či povinným a narůstající stres škodí. Tento kruh se snažte přerušit komunikací s partnerkou, pokud to nebude stačit, pak i za pomoci odborníků.
Neplodnost u mužů - doporučení
Porucha plodnosti je závažný problém, který může velmi ovlivnit soužití páru i sebevědomí muže, je-li příčina na jeho straně. Nejdůležitější je otevřená komunikace mezi partnery. Vyjasněte si možnosti léčby, které jste ochotni podstoupit, zvolte pro oba přijatelný kompromis. Blízcí by vás ve vašem rozhodnutí měli podpořit, mohou navrhnout další možnosti, avšak respektovat. Vměšování se do rozhodování páru je velmi nevhodné ať už zvolíte přírodní medicínu či pomoc lékařů. Pokud se rozhodnete pro metody asistované reprodukce, pak je důležité si vybrat centrum s dobrými výsledky, pátrat po dostupných informacích a na jakékoliv nejasnosti se ptát.