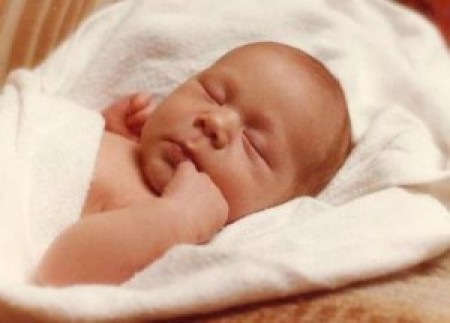 spici dite
Usínání miminka je často individuální, ale pokud chcete, aby vaše děťátko usínalo snadno, měli byste mu zajistit dvě základní podmínky. Těmi jsou teplo a pohodlí.
Udělejte mu teplo
Ještě než vaše děťátko uložíte, vyhřejte mu jeho postýlku, a to tak, že do ní vložíte půl hodiny před spaním láhev s teplou vodou nebo tzv.termofor. Také místnost, ve které spinká, by měla být vytopená na vyšší teplotu, ideální je kolem 24 stupňů Celsia, a to proto, že malá miminka si ještě nedokáží regulovat svoji tělesnou teplotu sama.
Rituály jsou důležité
Před ukládáním dítěte k spánku se snažte navodit doma příjemnou a šťastnou atmosféru. Buďte uvolnění a klidní, věnujte mu svoji plnou pozornost. Nebuďte rozčilení nebo nervózní, nakazíte tím i dítě a doba ukládání do postele se může několikanásobně prodloužit.
Dovolte dítěti vytvořit si vlastní zvyk, např.cucat prst, hrát si s vlásky apod. Vytvořte si s ním rituály, které se budou denně před spaním opakovat (hra, pohádka, zpěv). V rituálech dítě získává jistotu, jsou to situace, které už zná a má k nim důvěru, ví, co bude následovat.
Asi od 3 měsíců věku může dítě projevovat závislost na nějakém předmětu, jako je třeba plenka, panenka, deka. Předmět mu bez obav dejte, ze závislosti na něm vyroste.
Jako obleček na spaní je velmi praktická košilka ve tvaru pytle, usnadní vám přístup k plence a nemusíte rozespalé dítě v noci vysvlékat. Děti převlékání nemají moc rády.
Zůstaňte u něj
Dítě by se mělo učit rozlišovat den a noc, ukládejte ho proto ke spánku v zatemnělé místnosti. Novorozeně zaviňte, cítí se tak bezpečněji. Položte ho do postýlky a setrvejte v místnosti dokud neusne. Nebude mít obavy z toho, že usnutím vás ztratí. Můžete ho držet za ruku nebo za nohu, položit mu ruku na zádíčka, vaším dotykem se zklidní. Miminko také může uspat sledování pohyblivé hračky zavěšené u postýlky.
Nemusíte vypínat spotřebiče
Monotónní zvuky domácnosti, jako je například pračka nebo vysavač, nemají na usnutí dítěte vliv, naopak ho uklidňují a uspávají. Naopak náhlé zvuky, rány, křik, bouchutí dveří, ho mohou vylekat a nepříjemné probuzení je tu. Až dítě usne, neměňte jeho polohu, ani je nechoďte často kontrolovat, mohlo by se zbytečně vaší nervozitou budit.
U vás mu bude nejlépe
Jak jsme zmínili na začátku, miminko usne téměř kdekoli, pokud cítí teplo a pohodlí. Bude spokojeně spát, zavázané v šátku na vaší hrudi nebo zádech, zatímco vy se budete věnovat jiným činnostem. Vaše tělesná blízkost je pro něj stále to nejdůležitější.